B Corporation
Our goal is to get better nutrition to more people while reducing our environmental impact.
As a B Corporation (and the first natural health supplement company to become a B Corp worldwide), we believe it's possible to work for healthier people and planet as we grow our business. We're family–owned Canadian company with big goals for the next 10 years.
Our Products
The most important thing to us is that our products make a difference in how you feel. This is what you'll find in every single Genuine Health product:
Products formulated with a specific purpose, not just for hype
Ingredients in their most potent form, in research-proven doses (i.e. proven to work!)
Non-GMO ingredients with Non-GMO Project Verified certification on several products
Free from artificial or toxic ingredients
Rigorous testing ensures that our products are healthy and safe for you
No marketing tactics on labels
Sustainability is a work in progress, and we are always learning, adapting and working to be better. We are reviewing our supply chain and finding ways to make our products even better for the environment. We are working to move more of our products to Non-GMO Project Verification and are making the transition to recycled packaging (PCR) and/or more sustainable packaging.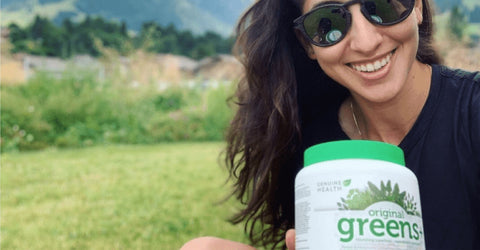 Olympian hopeful Melissa Humana Paredes has been taking greens+ to fill in nutrient gaps since she was a kid.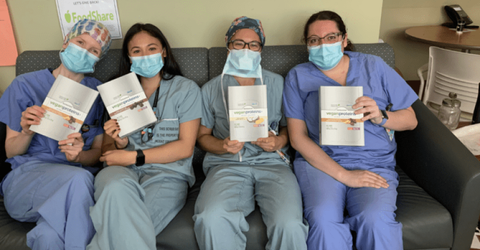 A team of front line workers at Mount Sinai Hospital with some sustenance from fermented vegan proteins+ bars. All our products are free from GMOs and artificial ingredients.
Our Commitment to the Environment
We wouldn't be able to make our products if it weren't for ingredients found in nature. Early on, we recognized our responsibility to preserve and protect this finite resource and leave it better than we found it.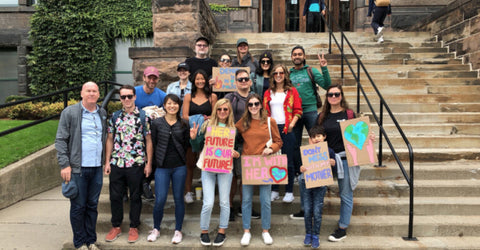 Our Head Office team at the Global Climate Strike.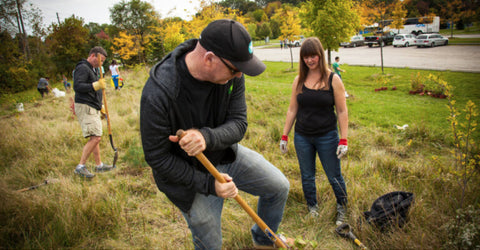 Our Founder & CEO Stewart plants a tree with the team in Toronto's Rouge Valley.
Every day we look to find new ways to measure and reduce our environmental impact—from how our products are manufactured and shipped, to our office energy use, and work travel. We partner with environmental organizations that help us do even more.
One Tree Planted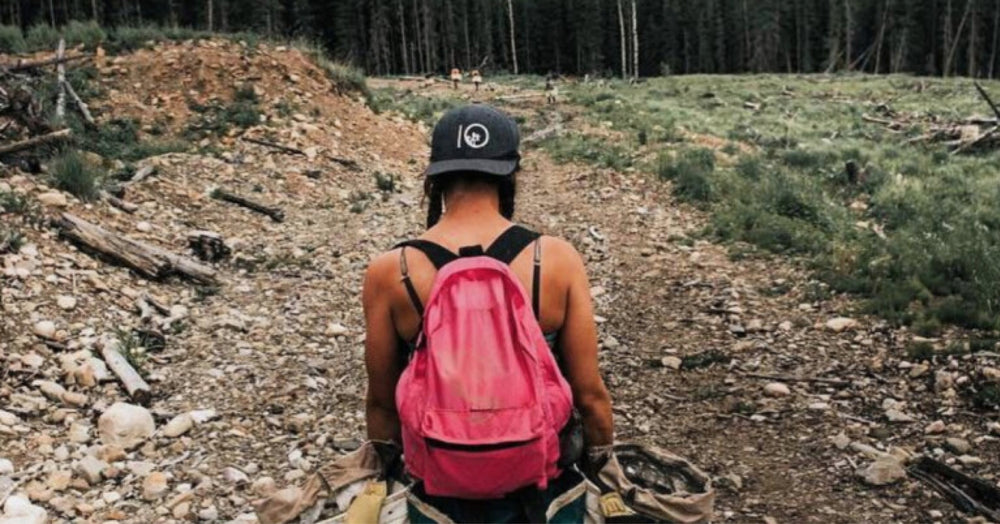 Our partnership with One Tree Planted will help to reforest and area in British Columbia that was devastated by wildfire.
This April, we partnered with One Tree Planted to help them reforest the Chicoltin Plateau which suffered from the devastating 2017 Hanceville wildfire which wiped out an area the size of a small European country, forcing the Yunesit'in First Nation to evacuate their land and be relocated.
This project will employ nearby First Nation communities, providing work, community strengthening, and ultimately hope to the those that fell victim to the fire in addition to providing habitat for all wildlife in the area, improving air quality, and restoring natural plant and tree life.
David Suzuki Foundation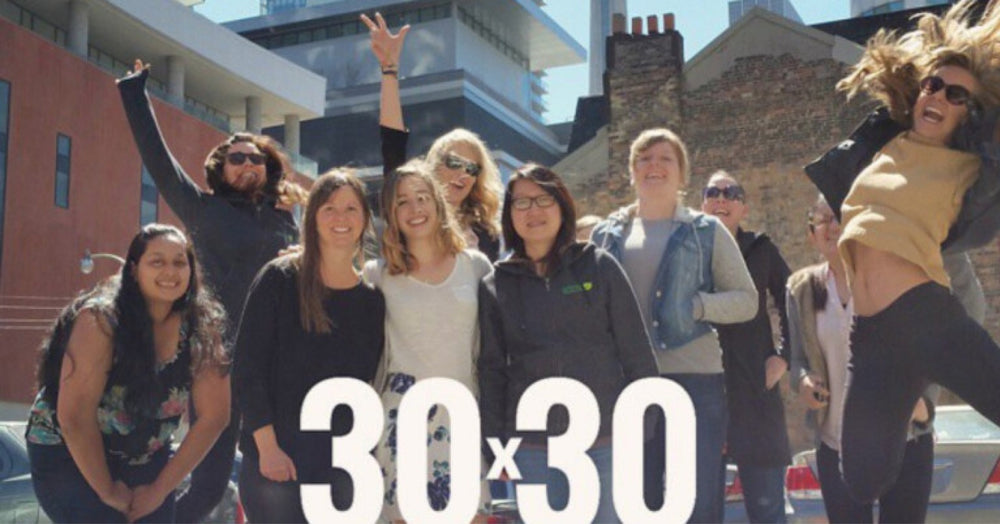 The Head Office Team participating in the 30×30 Nature Challenge.
We partnered with the David Suzuki Foundation to launch the 30×30 Nature Challenge. This initiative helps reconnect human beings with nature by challenging them to spend 30 minutes in nature for 30 days.
Our People
We help our people be their best through investing in their education and health by providing our supplements for free and giving them time each day to support their own wellness. To work in the wellness space and do what we love every day is a privilege, so we encourage our people to share the love and do good—in addition to our planned volunteer events, we give our people paid time off to work with the organizations close to their heart. We are also working to actively seek out a more diverse range of candidates for all positions and become one of Canada's Top Places to Work.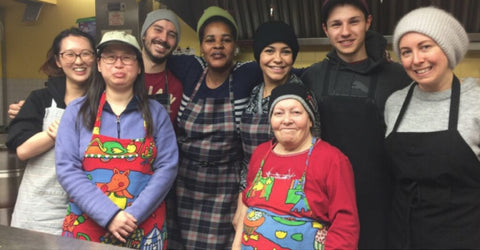 The team making lunch at the St. Felix Centre, a community centre supporting some of the most marginalized individuals in Toronto's downtown core.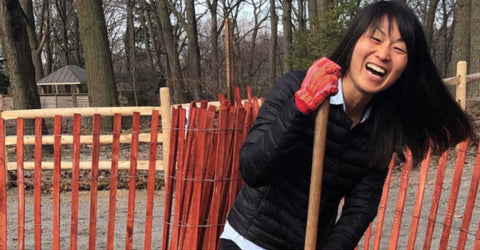 Kinu plants a tree at Glen Stewart Park in downtown Toronto.
Our Community
As the first natural health supplement company to become a B Corporation, giving back has always been a part of who we are. We can't grow our business without working to help create equal footing for those who are underrepresented and are reviewing our charitable initiatives to ensure a more equitable focus and distribution of donations. Our Commitment to Diversity and Inclusion .
The Fauna Foundation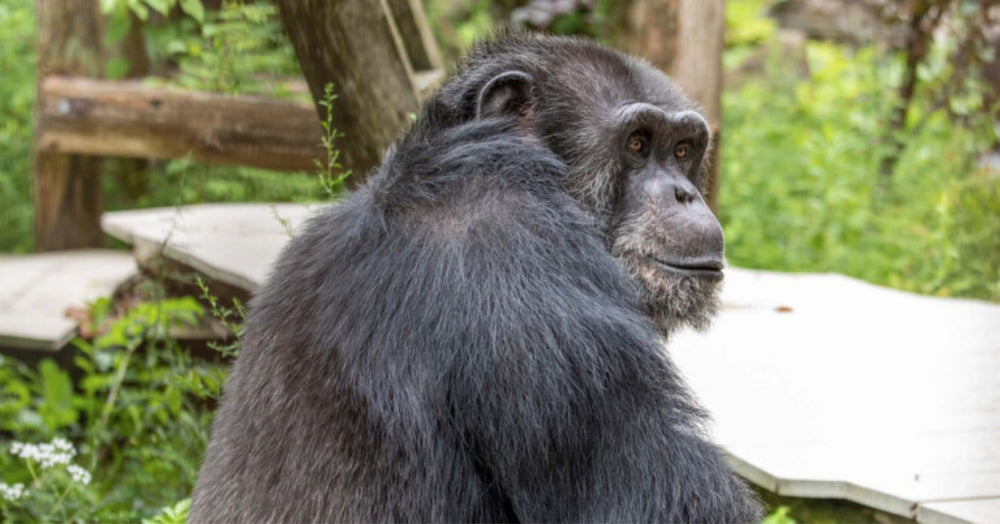 Binky is one of the chimps at The Fauna Foundation.
The Fauna Foundation is the only chimpanzee sanctuary in Canada that provides compassionate care to chimpanzees who have been rescued from biomedical research facilities and zoos. In 2002, we started donating greens+ to 14 of the chimps at the sanctuary, helping to provide them with the nutrition that they need to live their lives with less stress.