5 Ways To Fuel Your Best Life
Posted on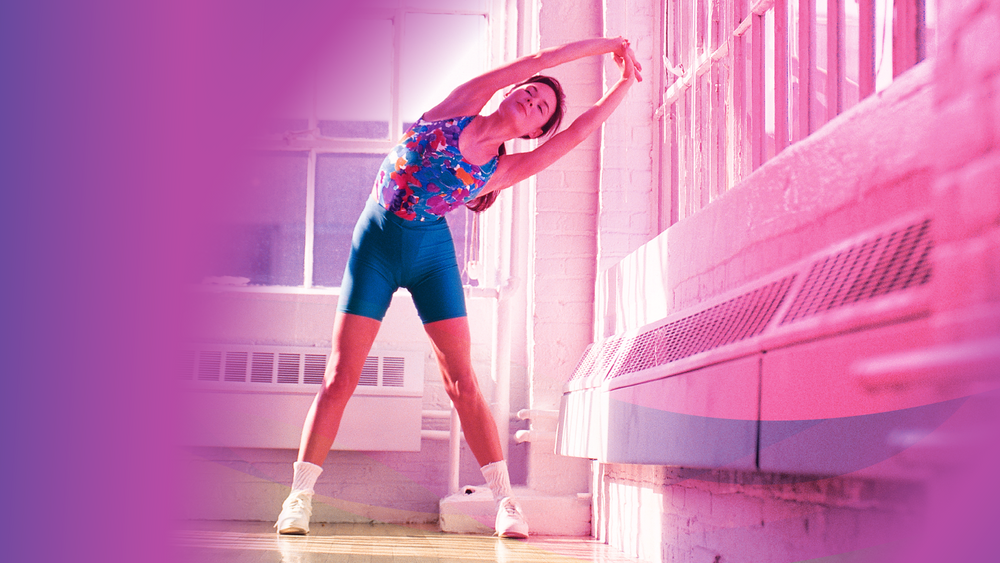 So you've decided you want to live your best life - how EMPOWERING is that?! Congratulations - taking charge of your own destiny is a BIG step. While we can't control everything that happens to us, we can certainly work on our choices, reactions and ultimately the person we want to be. Every day is a brand new opportunity to make healthy choices that move us in the direction of our goals, and with some strategic planning we can focus our energy in a really powerful way! Check out the round up below of some of our favourite ways to fuel your best life and let's get living! 
 1. 
Be Your Own BFF
One of the most effective ways to fuel your best life is to share that big loving BFF energy with yourself! Try looking in the mirror and complementing your appearance - Hello Gorgeous! While it might feel awkward at first, trust us, with practice, that expression of self love can become second nature. You easily compliment your bestie which makes them feel good - why not show yourself similar affection! And along those same lines, have you noticed how patient and forgiving we are when it comes to our friends, yet we have the tendency to be harsh and judgemental with ourselves? Next time you make a mistake or misstep, consider how you'd handle the situation with a pal and show yourself that same compassion. Instead of berating yourself for your error, adopt constructive and positive self talk; "ok, what do I want to learn from this - how can I make a better choice next time?", "losing my patience with my kids doesn't make me a bad mom - everyone has days where they feel overextended - it's normal!". 
2. Balance (Everything In Moderation)
Living your best life shouldn't equate to depriving yourself of things you enjoy, in fact we're convinced that it's quite the opposite. We're all for tasty treats like waffles with whipped cream, pizza-and-a-movie nights, and ice cream just for the fun of it, but there's value in balancing all of this deliciousness with healthy options too. Hosting a pancake breakfast for your pals with alllll the toppings? Why not serve protein filled smoothies as a healthy side. Taking a camping trip with the family? Enjoy those s'mores and campfire cooked fare, but consider tossing in some sliced apples and carrots for good measure!  
Balance doesn't only apply to what we consume - we can apply this principal to our lifestyle choices as well. Working late to meet a deadline? Manage your schedule to include a window of time for yourself - a 20 minute bath to decompress when you get home or a 5 minute meditation before bed can help restore balance. No time for a workout? Even a short walk around the block gets you moving when you might otherwise have been sedentary. We get that not all meals are going to be insta-perfect (nor should they be!) and not every day is going to have room for all the self care on your list, but if you take a holistic view of your choices you can start to see where you can make small adjustments to bring things into as much balance as possible. 
3. Nourish Your Body
Quite literally, fueling your best life requires nourishment - whether you're spending 60 minutes in spin class, practicing yoga in your living room, chasing your kids around the park or enjoying other activities, you're going to feel and function so much better with proper food choices. In addition to staying hydrated, make sure you're giving your body the nutrients it needs - while we all have different dietary requirements and preferences, the key is understanding what your unique needs are and how to satisfy them. If you have any concerns check in with your doctor or a nutritionist but in general consuming a balanced diet really makes a difference in your overall health. 
We've found success with a little planning and organization - meal prep means we set aside some time at the beginning of the week to make meals in batches for the busy days ahead. Toss a couple of cups of rice in the instant pot and roast some veggies and tofu to make a simple rice bowl which can be portioned out and stored in the fridge. Know you're going straight to run club from the office? Tuck a protein bar and a water bottle into your bag to keep your energy up until your next meal. Easy prep items like chia pudding and overnight oats are a simple go-to that are light on ingredients and prep time but are full of nutrients and fun for the whole family to eat! 
4. Movement
There are no two ways about it, you have to have movement if you want to fuel your best life! We love engaging in traditional ways to stay active like fitness classes and sports, but we get that sometimes life gets in the way of our exercise routine. In those moments we make do with what we can - taking the stairs is a simple way to add steps and activity to your day. Bike instead of driving or take a walking meeting instead of a seated video call. Invite a friend for a stroll in the park instead of sitting on a patio or suggest a hike with your partner instead of a movie date to ensure you keep movement in your routine even when you're pressed for time. 
5. Mindfulness
We love turning daily tasks into mindful moments and simple expressions of self love. Instead of mindlessly moisturizing as quickly as you can, next time you step out of the shower, take a couple of minutes to nourish your skin with body oil while repeating positive affirmations; "I love my strong thighs", "I'm grateful to my body for growing my babies", "I am grateful for these hands that create my work". We spend so much time being critical of ourselves and fixating on what we might consider our flaws, but if we shift our mindset and focus mindfully on the joy that our bodies bring us we land in a grounded and happier place.  
We know it can be tempting to eat at your desk, but try giving yourself even 15 minutes to mindfully consume your lunch. Notice the taste and texture and remind yourself that the food you're eating is going to fuel your body for the day ahead. Any activity can be done mindfully, and the more you do so the easier it is to live that beautiful life you're manifesting for yourself! 
Use left/right arrows to navigate the slideshow or swipe left/right if using a mobile device