How to Create a Mindful Morning Menu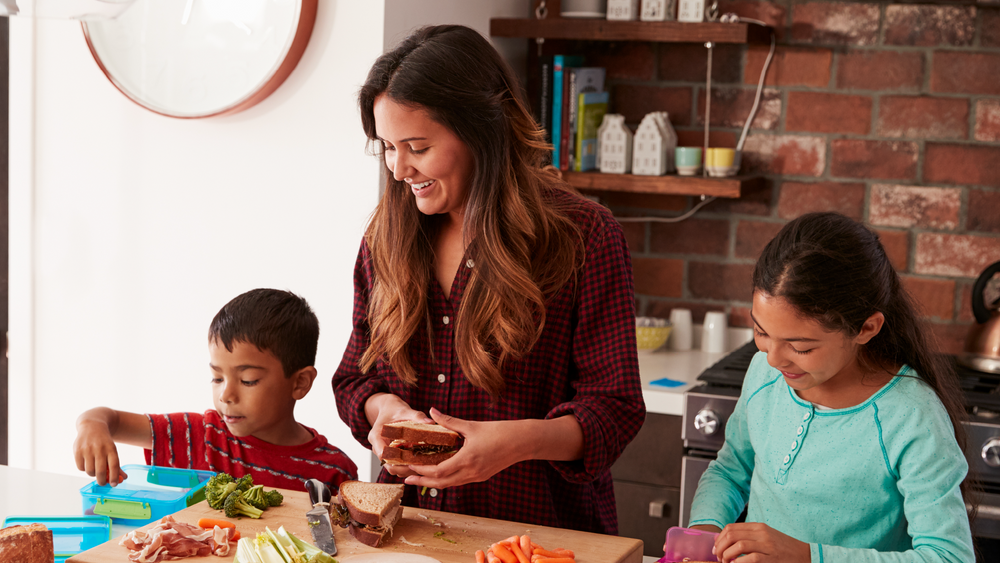 Being mindful about your food choices is a rewarding way to live. When you nourish your mind and body with healthy breakfasts and lunches, you are setting yourself up for a productive day where you'll feel strong both mentally and physically. 
Keep in mind that mindfulness doesn't equal perfection - instead it prioritizes being present and in this situation, setting the intention to eat as healthily as possible. 
Even the best laid plans can be a challenge when the hustle of your busy life intervenes, but mindfully prepping your morning menu to make sure you can pack nutritious breakfasts and lunches is a sure fire way to fuel your active lifestyle.
Let's look at what a mindful morning menu prioritizes. With your health in mind, you want to create meals and snacks with as many whole food ingredients as possible, and then supplement with quality protein powders and to amp up your nutrient intake while on-the-go. When it comes to mindful morning meal prep, breakfast and lunch ideas that are easy to prepare and that travel well are the key to success; let's check out some of the best for you to try!
Smoothies
Smoothies taste great, are easy to make, and if you add a quality protein powder like this one from Genuine Health, they can easily pack a superfood punch to fuel your busy day. Enjoy a smoothie for breakfast or lunch - either way you slice (or slurp!) it, smoothies are a mindful morning hit! 
If you're adding greens to your smoothie like spinach or kale, using a banana as the base can add some natural sweetness and take the edge off the greens. 
For easy smoothie prep, you can keep peeled bananas and washed, prepped greens in the freezer. 
Hot tip for parents - if you're preparing this smoothie for your kids, use a handful of spinach instead of kale as the taste is more subtle and a banana with a little swirl of maple syrup to disguise the greens without compromising any of the goodness. 
When building your morning smoothie, a thicker base milk like almond or coconut will give you a creamier result; fresh or frozen fruit will add to the density as well as providing sweetness and flavour.
A summer green smoothie tastes seasonally delicious with ripe mango chunks and spinach added to a coconut milk and banana base and shredded coconut as a topping. 
You'll want to use a high speed blender when pureeing ice and/or greens, otherwise any blender should do. 
Pour your smoothie into a reusable wide mouthed bottle or a mason jar for easy cleaning and you're ready to enjoy a refreshing breakfast or lunch on the go.
Chia pudding jars 
One of the easiest breakfast items to prep is chia pudding. With only 3 main ingredients and only minutes needed to prepare before you leave it to set overnight, this protein rich breakfast is as nutritious as it is cute.
You'll want to start with a thick milk as your base; coconut or oat milk will work nicely. For 1/2 of a cup of milk you'll add in 2 tblsp of chia seeds and a natural sweetener like maple syrup to taste. Keep in mind that the recipe doesn't have to be exact. Once you've made this a few times you'll get to know the results you prefer and you can adjust accordingly.
Stir all the ingredients together and pour into a small mason jar. Seal tightly and place in the refrigerator. Stir after an hour or so and then refrigerate overnight. This prep takes minutes and if you want to save on cleanup you can even prep individual chia puddings directly in the mason jar!
You can also get creative and add to this basic recipe. Try adding some vanilla extract and cinnamon to the ingredients or some raw cacao powder for a chocolatey taste. A scoop of protein powder can also be a tasty addition to your chia pudding prep.
In the morning, add a handful of chopped fruit to the jar and then re-seal. Pop into your purse and feel good knowing your yummy on-the-go breakfast is already taken care of.
Rice bowls
Rice bowls are a delicious lunch and so simple to prepare in advance. You can cook your rice with the intention for meal prep (think 1 cup per person per serving) or boil extra when you're making dinner and you'll be multi-tasking your way to a delicious lunch for the next day!
The night before you plan to pack your rice bowl, prep some veggies; cubed cucumber, sliced red pepper, shredded carrots and diced purple onion are delicious, nutrient dense and add a colourful aesthetic to your bowl. Marinate a block of cubed tofu with tamari in the evening and then pack this umami rich protein source to top your bowl. Try other protein rich add-ons for your rice bowl including black beans (you'll love them lightly pan-fried with caramelized onion and a little olive oil) and roasted chickpeas tossed in oil and seasoned with cumin, paprika, salt and pepper.
Power balls
Power balls are another tried, tested and true recipe that make the perfect mindful breakfast. Unlike store bought snacks, making these yourself means you'll know exactly what goes into them and you can prioritize nutritious ingredients like natural nut butter, oats, chia seeds honey or maple syrup and coconut oil, while steering clear of unnecessary sugars and additives. You can even add a protein powder like Genuine Health's Fermented Organic Vegan Protein to the dry ingredients for a chocolatey taste and a whopping 20 grams of protein to keep you fuelled no matter where your day takes you.
Meal prepping nutritious breakfasts and lunches when your schedule gets hectic is a great way to stay on top of healthy eating. Set yourself up for success with a stash of grab n go protein bars and then meal prep simple meals like smoothies, chia pudding jars, rice bowls and protein balls. Making mindful choices to nourish your mind and body with healthy food means you'll be on track to support your lifestyle even on your busiest days.
Use left/right arrows to navigate the slideshow or swipe left/right if using a mobile device