A Women's Wellness Guide for Your 20's, 30's, 40's & Beyond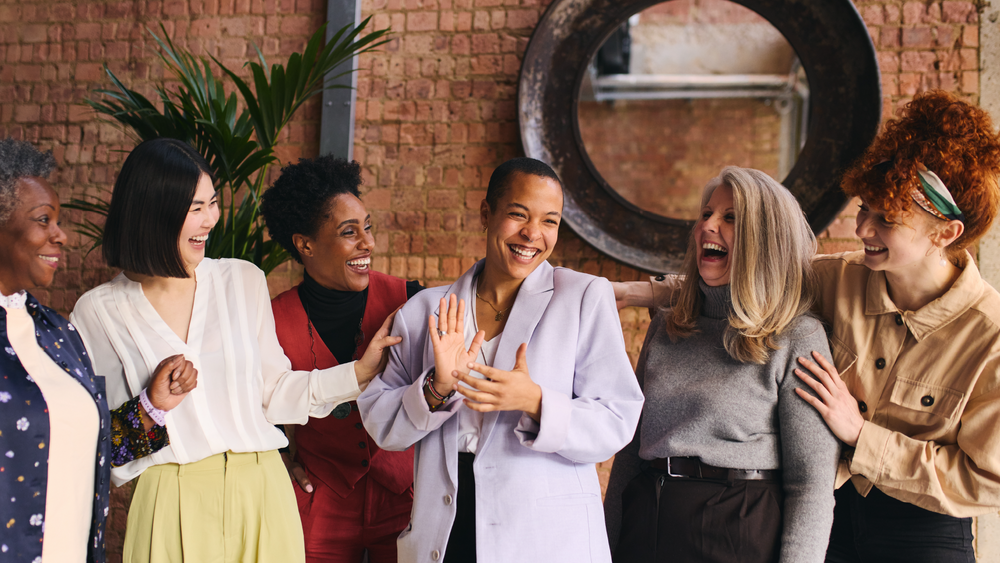 Supporting your health might look different as you age, but making personal wellness a priority means you'll be reaping the rewards of your investment regardless of how your body changes. Remember to embrace aging as a natural and beautiful process and support yourself with self-care along the way. Here's how to take care of your health and love your changing body throughout your 20's, 30's, 40's and beyond! 
Accepting & Loving Your Changing Body 
Particularly with the pressures and stigmas perpetuated by mainstream media regarding aging for women, you can easily fall into a cycle of listening to negative notions and self-talk. Instead, adopting a mindset of acceptance and gratitude is going to impact your mental health positively.  
Remember, aging is a natural, beautiful process worthy of daily gratitude! As you experience different chapters in your life, you have the opportunity to grow and learn from each of them. Embracing a gratitude mindset encourages you to focus on how lucky you are to experience each moment and milestone and to celebrate your body at every stage.  
As you age, you can lean into self-discovery and self-awareness, learning how to continuously nourish and support your health in a way that works for you. Choosing to love and care for your body through all stages of life is incredibly empowering. In addition, embracing gratitude will help keep you grounded and mentally healthy. Now let's look at how you can support the physical changes that aging can bring! 
Wellness in Your 20's 
It's never too early to focus on your physical health and your 20's are the years to start looking after yourself from a more preventative perspective. For example, calcium intake plays a significant role in bone health as you age. Without adequate calcium, you could be at risk for osteoporosis in later life. You can start supporting healthy bones from these younger years, by upping your calcium intake daily. Did you know that many greens contain calcium? Reach for veggies like broccoli, brussel sprouts, kale and bok choy! 
Get in the habit of nourishing yourself with whole foods in your 20's and you'll likely find that healthy eating habits will become second nature as you age. Eating well will positively impact your energy and vitality, digestion, gut, brain and skin health.  
This is a decade in which your metabolism is still fairly high, meaning you'll likely have more energy, burn fat and build muscle with more ease. Take advantage of this and start making exercise a regular part of your life if you haven't already.  
Try to go on daily walks or jogs or challenge yourself with higher intensity workouts every week for a good cardio burn. Or get into lifting weights to build up your strength. Find workouts or exercise classes you enjoy, and you'll find it easy to stick to staying active. Just don't forget about rest! Whether that's scheduling in an active rest day or building better sleep habits, your body will appreciate slowing down, so it has time to regenerate. 
Wellness in Your 30's 
Whether you're building on healthy habits you established in your 20's or just starting to prioritize your health, your 30's are a decade where staying consistent is key. Your body and metabolism are slowly adjusting to getting older. You may feel a little more achy on the daily and your skin may not feel as firm anymore, but there are ways you can easily support these aspects of your health. 
Regular exercise is recommended for a healthy heart and stronger muscles, but it will also help build up your joints and give you more energy. Even if you don't have a regular workout schedule, just being more active on your feet every day will benefit you. Take the stairs instead of the elevator, go on weekend hikes with a friend, work in the garden or use a standing desk if you work from home. 
Staying on top of your supplements is another key step towards optimizing health in your 30's! It's important to select supplements that will support key areas, such as brain, gut and skin health. By pairing your supplements with proper nutrition, you'll naturally build stronger cells, lower inflammation and build up resistance to potential disease as you age. 
Wellness in Your 40's & Beyond 
Many women in their 40's will enter peri-menopause as their body slows its production of estrogen. This natural process might lead to issues with sleep, so creating a consistent evening routine to support quality rest can be helpful. Using a sleep app to silence phone notifications 30-45 minutes before bedtime is a simple way to consistently carve out time to unwind. Keeping screens out of the bedroom is also a big plus. Try trading mindless social media scrolling for mindful activities like journalling or meditation to help calm your mind and signal to your body that it's time to rest.  
To support your changing hormone levels at this time, proper nutrition is also essential. Ensuring you maintain a balance of healthy carbs, fats and proteins in every meal will help you feel both mentally and physically well during this time. 
Older women are also at risk for falls, so it's a good idea to start doing balance and muscle-strengthening activities daily. You might want to consider gentle yoga or tai chi particularly if you are a beginner. Using a chair for support can be helpful in modifying yoga poses to help support balance. 
Ultimately, the best gift you can give yourself is prioritizing your health at any and all stages of your life. Whether it's a foundational focus on establishing a healthy diet or consistent exercise routine, supplementing with quality products, making sure you get the rest you need or moving mental health to the top of your to-do list, taking care of YOU has lifelong benefits. 
Use left/right arrows to navigate the slideshow or swipe left/right if using a mobile device