Top 5 Tips to Support Memory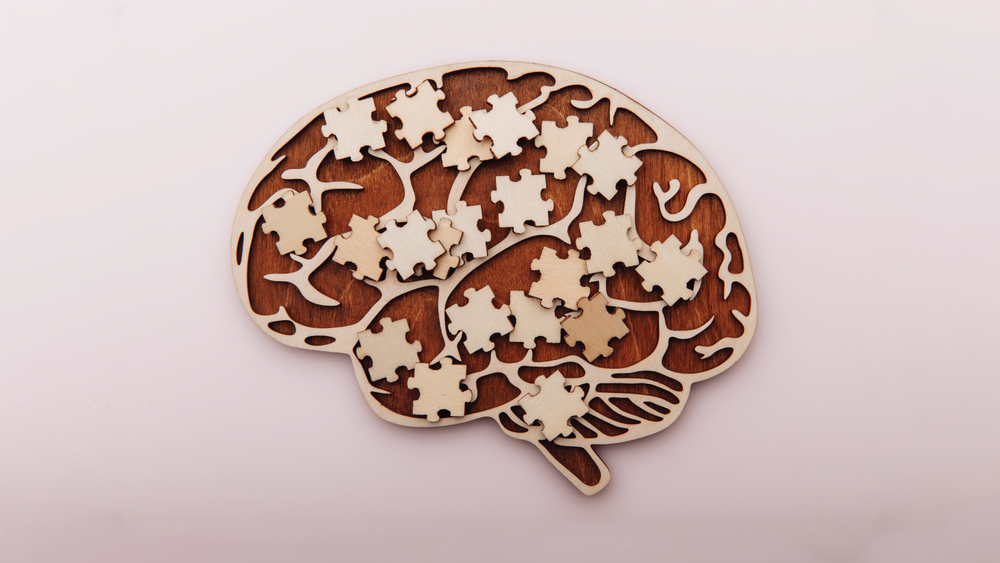 I'm sure we've all experienced walking into a room and immediately forgetting what brought us there in the first place. These little memory lapses are pretty normal and nothing to be too concerned about. However, keeping our brains healthy as we age is important to maintain a sharp memory for years to come. While some memory loss conditions have genetic components, there are simple diet, lifestyle, and supplement tips that we can incorporate into our routines to improve our brain health and possibly prevent memory loss.  
It's never too early to start making little changes to your daily routine that support ongoing brain health and memory function! Today I want to share some of the tips and supplements I use daily to nourish my brain and support my memory.  
1. Eat a wide variety of plants 
Considering I'm a holistic nutritionist, my focus on whole foods, especially plants, to support brain health and memory, likely isn't a surprise. My plate is generally made up of a variety of nutrient dense plants that are loaded with antioxidants and phytonutrients that help lower inflammation and nourish the microbiome, which are both crucial for maintaining a healthy brain and a sharp memory.  
However, the reality is that most people are not eating a wide range of plant foods, which is why a greens product can come in handy like greens+. It's a great insurance policy. Not only does it contain a wide range of phytonutrients, it also includes a Brain Booster Complex that helps to reduce mental fatigue, support the nervous system and increase energy. Specifically, it contains lecithin to support brain health and memory, beet root to support blood flow to the brain, plus a class of herbs called adaptogens to combat the effects of stress on the body. 
Bonus Tip: Limit refined sugars!
I avoid refined sugar as much as possible. Diets that are high in sugar are linked to poorer memory and decreased brain volume. Try lowering the overall amount of refined sugar you eat and where possible, swap it out for natural alternatives such as honey or maple syrup. 
2. Incorporate omega-3 fats into your diet 
A diet high in omega-3 fats helps support a balanced inflammatory response throughout the body, which is great for overall health, but omega-3s have even more targeted benefits for brain health. That's because by dry weight the brain is about two thirds fat, with about 20% of that overall fat coming from the omega-3, DHA. Both DHA and EPA are considered essential fatty acids, which means we must get them from our diets since our bodies can't make them. One of my favorite ways to get a brain-boosting amount of DHA is through wild caught fish such as salmon or sardines. This analysis of 28 studies also found that fish oil supplementation in adults with mild memory loss helped improve episodic memory. 
3. Get a good night's sleep!
Have you ever tossed and turned all night only to wake up feeling groggy and forgetful the next day? You're not alone! Lack of sleep can impact both short term and long term memory since our neurons don't get a chance to rest and recuperate, causing them to become overworked.  
I suggest creating a nighttime routine that helps you unwind after a busy day so you can get the deep, restorative sleep your brain needs. Try turning on the blue light blockers on your electronics (or investing in a pair of blue light blocking glasses for nighttime!), doing some stretches or deep breathing exercises, having a bath, reading a book, or anything else that helps soothe your nervous system in preparation for bed time.  
Sometimes, it's a struggle to turn the monkey mind off after a hectic or stressful day, which is why I love having Genuine Health's sleep supplement on my bedside table. It has therapeutic levels of melatonin (your sleep hormone), GABA, L-theanine, magnesium, and reishi mushroom to help you fall asleep and stay asleep, so your brain gets the time it needs to decompress and prepare for the day ahead.  
4. Move your body
Exercise is great for brain health for a few reasons. It helps increase blood flow to the brain and may increase the production of neuroprotective proteins, which can increase overall function. This study even found that 15 minutes of moderate exercise improved memory in people aged 19 to 93.  
And if you needed one more reason to incorporate more movement into your day, this additional research shows that maintaining a regular exercise routine during midlife was associated with a lower risk of developing dementia.  
5. Try a targeted memory supplement
Sometimes when we're going through periods of intense stress or anxiety, it can impact our brain health, focus, and memory. Taking a supplement that provides the nutrients needed to help increase your body's physical and mental resilience can make a big difference to your overall memory function.  
Genuine Health's clear focus has been clinically proven to support mental clarity. It contains standardized green tea extract & L-theanine, which work synergistically to support focus, attention and memory. To further support whole brain health, it also includes brain-loving Lion's Mane mushroom, adaptogenic red ginseng, and energy producing B vitamins. This powerful combination supports cognitive function, improves focus and attention, reduces mental fatigue, and increases your overall resiliency and resistance to stress.  
I hope these 5 tips inspire you to start making small changes to your daily habits and routines to support your memory and brain health.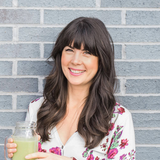 Joy McCarthy
Joy McCarthy is the Founder of Joyous Health, a Certified Holistic Nutritionist and best-selling author. A trusted nutrition expert, Joy has been featured in hundreds of publications both online and in print; and is a regular health expert on TV. Through her innate drive to inspire others, Joy has created numerous online programs and eBooks under JOYOUS U and is a faculty member at the Institute of Holistic Nutrition. Joy lives in Toronto with her husband Walker and their daughter Vienna.
Use left/right arrows to navigate the slideshow or swipe left/right if using a mobile device