Setting Attainable Intentions for the New Year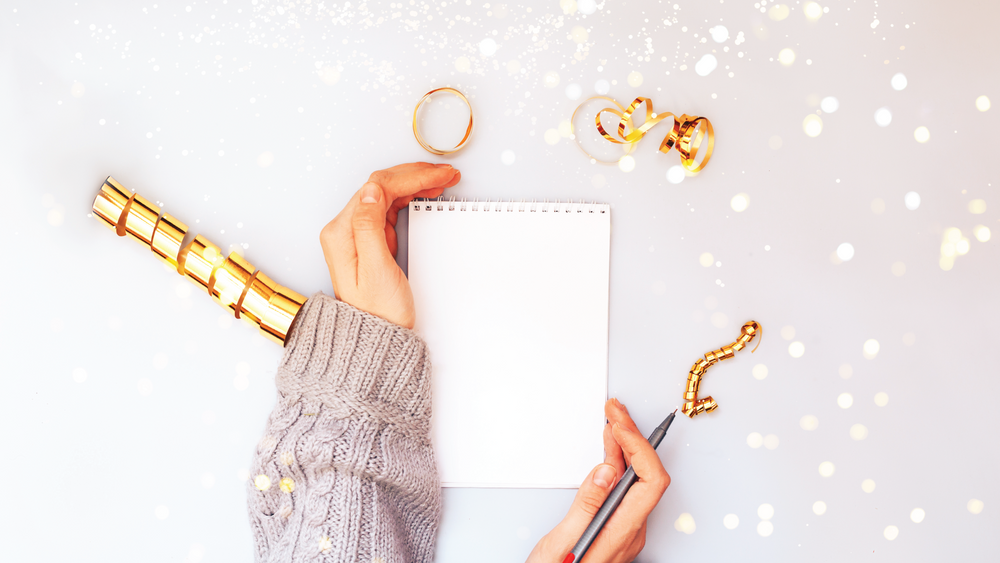 This new year, instead of creating resolutions, why not create intentions? An intention doesn't put pressure on the outcome. Instead, it focuses on the energy we bring to the situation, while helping us stay present, self-aware and in a constant state of evolution. The idea with intentions is to hold them at the root of our thoughts and actions, while coming back to them over and over to commit ourselves to our chosen path. Just remember to show yourself grace and compassion along the way! 
Set Yourself Up for Success with the Right Tools for You
Many of us set fitness goals for the new year and find they only stick, when we set ourselves up with the right tools we need to succeed. If your intention is to get yourself to the gym or yoga studio for example, then placing your sneakers or yoga mat by the door the night before your workout, increases your chances of actually going in the morning. Make it easier to hold yourself accountable for your fitness goals by using an app to book classes in advance so you're committed and less likely to cancel. Ensure optimal results with a quality supplement like greens+ extra energy for pre-workout fuel! 
Work With What You Have
While we are in full support of shooting for the stars when it comes to personal goals, we recommend starting small and building consistently. Every step counts and it's motivating to get in the habit of championing yourself along the way. Acknowledge your strengths as well as the things you find more difficult. Lean on your strong suits but build your skillset and confidence by giving yourself manageable challenges. Notice how motivated and inspired you feel as you start to accomplish small goals. Build on that feeling of self-worth as you move in the direction you're manifesting for yourself. 
If your goal is to meditate nightly but you've never sat in stillness before, then certainly set that as your ultimate intention but begin with a more actionable plan. Perhaps your first step can be to download a meditation app. Once you've achieved that goal, then your next step could be to use that app to meditate for 5 minutes every Sunday night as part of your wind down routine. Continue with your growing practice and before you know it, you'll be quieting your mind with no trouble at all. 
Support Your Mental Health
Leave your self-judgement in the rearview and join us in making next year a shame-free self-love fest! Replace negative self-talk, which has a hugely detrimental effect on your mental health, with powerful positive affirmations. Something as simple as saying "I Am Worthy" in the mirror before you head out the door each day can have a wondrous effect on your confidence and self-worth. Feel silly saying it out loud? You can make it a silent mantra or journal your affirmations instead. Plus, you can support a healthy mindset and a healthy mind with products like Genuine Health's Clear Focus! 
Commit to Nourishing Yourself 
We get it, life gets busy and when that happens it's easy to let proper nutrition slide. Empty cupboards or a lack luster fridge make sticking to the intention of eating more healthfully difficult. Avoid losing a healthy grip on nourishing yourself by restocking your supplement cabinet before the new year! 
In addition, why not engage in some guilt-free screen time by scrolling for new recipes to prep before the work week begins? Mason jar salads, chia puddings and overnight oats can all be made in advance and kept refrigerated so you have your own healthy, whole- food assortment of grab-and-go meals to keep you fueled!
Use left/right arrows to navigate the slideshow or swipe left/right if using a mobile device