Win the Morning to Win the Day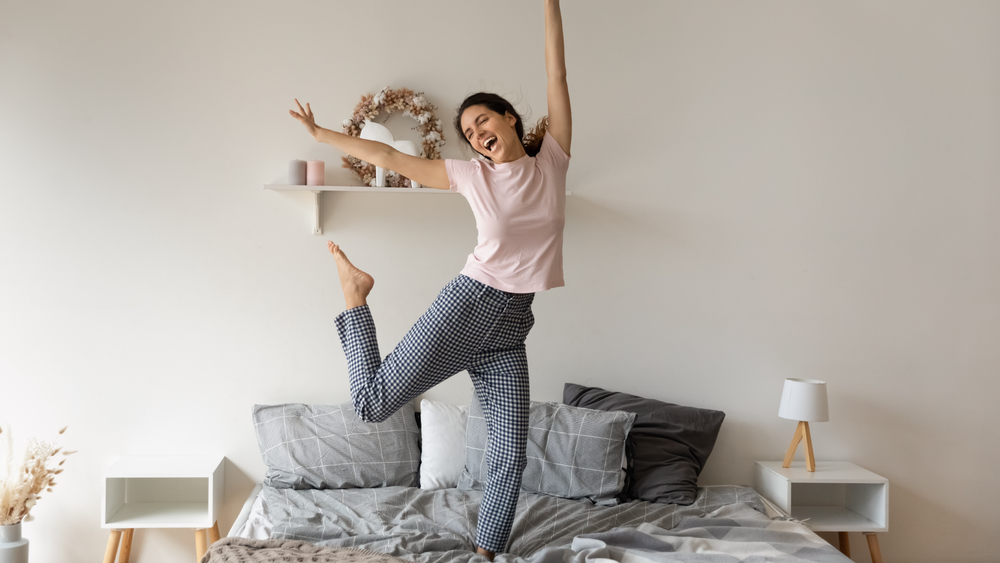 Do you ever wake up feeling overwhelmed by the things you have to do and the sense that there are not enough hours in the day? It's a stressful feeling and unfortunately all too common in today's fast paced world of digital technology and endless to-do lists. But what if I told you there was a simple solution to the problem? What if I told you that by winning your morning, you can boost your productivity and set yourself up to win your day.  It's true! And here's why… 
Research shows that the first three hours of your day are the most important in setting the tone for your mood, productivity and success.  During this time your brain is most primed to set goals, make decisions and tackle tasks.  This is due to the production of hormones responsible for waking us up and making us feel alert.  Unfortunately, most of us squander this precious time with mindless scrolling, checking emails and other low-value activities. 
So let's fix that and learn how to take advantage of this optimal time with the following tips for your morning routine: 
1.Digital Detox
-
Resist the urge to grab your phone for 15-30 minutes when you first wake up. Your brain is in its most relaxed and receptive state, so don't bombard it with distractions.  Give yourself the gift of waking up with calmness and clarity.
2.Fuel Your Body
-
Eat a good breakfast and fuel your body with the nutrients it needs to help you power through the morning. Adding in
greens
and
omegas
can help to optimize this routine. 
3.Move your body
-
Exercise is a great way to jump-start your morning and amplify your energy.  Even 10 minutes of exercise or a quick walk around the block can do wonders to enhance your mood and productivity.
4.Meditate
-
Just a few minutes of mindful meditation will help ground you, reduce stress and anxiety, and
focus your thoughts
and energy in a powerful way.
5.Set Intentions
-
After you have done the above, you are ready to take a few minutes to set your intentions for the day ahead.  Write down your goals for the day, prioritize your tasks, and set your non-negotiables. 
The 5 by 5 Rule
-
Start your day by completing 5 simple tasks that take less than 5 minutes to do. This could be making your bed, responding to a quick email, or booking an appointment. These small tasks give your brain a boost of dopamine (the feel-good chemical) and help you build momentum into your day because…DONE FEELS GOOD!
By incorporating these tasks into your morning routine, you will not only transform your morning and set the stage for a productive and accomplished day, you'll also feel great doing it. So take the time to find what works best for you and commit to making it a daily habit.  You see we all have the same precious 24 hours in a day, but how we use it makes all the difference in the world. Because once our time is spent, we can never get it back. So be sure to use it right. Transform your morning with a winning routine - and win your day! 
Use left/right arrows to navigate the slideshow or swipe left/right if using a mobile device