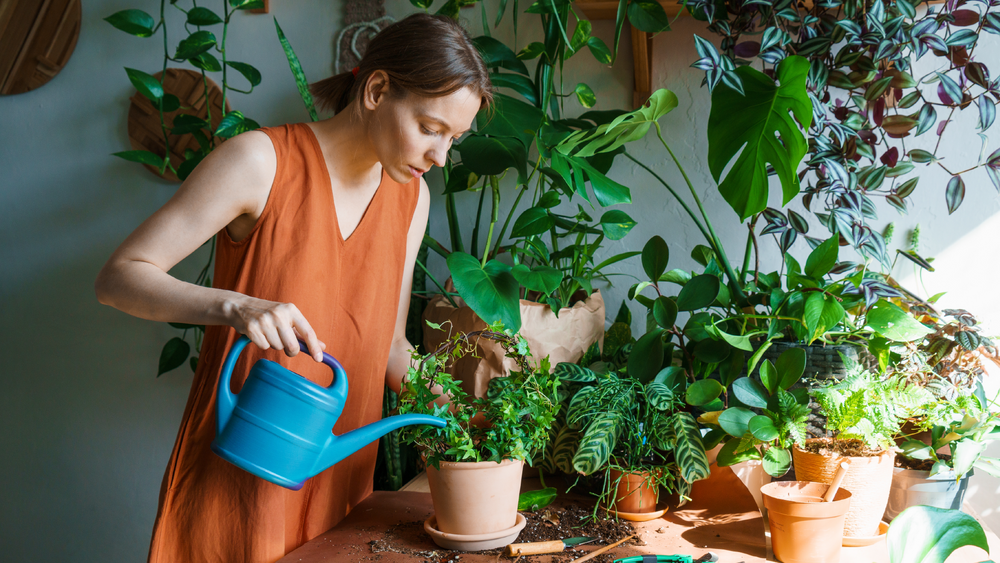 If you have a tendency to put everyone else first, filling the cups of all those around you in both your personal and professional life, it's time to make some changes. Investing in self-care takes that propensity towards kindness and generosity and turns it inwards on none other than yourself. And guess what? You are just as deserving as everyone else in your circle. Not only that, but having a practice of self-care actually makes it healthier for you to support those around you in your various roles.  
Parent, partner, son or daughter, employee, friend, no matter what descriptives you attach to yourself, remember that these roles aren't the only things that define you. Outside of all your roles and responsibilities you're a living, breathing human being with your own unique needs so let's talk about fulfilling them by practicing self-care! 
When you tune in and listen to your body, you can tap into your own intuition and wisdom. You'll receive signals regarding when you need to rest when your energy is running low. A strong mind body connection is important because it indicates to you when you need to slow down.  
Building a Strong Mind Body Connection 
First things first, how do we establish and maintain that connection?  
Mindful habits like meditation and journalling can really help with growing this personal clarity. Meditation clears the clutter from your mind allowing you to momentarily step out of your busy schedule and hectic pace. Journalling channels your inner voice putting your thoughts to paper.  
Spending a few moments in the morning quieting your mind with some deep breaths and mindful meditation encourages an organic transition to journalling. This can be a great way to identify feelings while eliminating the need to justify or modify them. You can also set intentions for your day. For example, if you feel overwhelmed or anxious, write that down and create an intention to keep things at a slow pace today. 
That first step of acknowledging our own feelings is key to setting up a successful day. If you know you are starting the morning with an energetic deficit, it makes sense that you'll want to be mindful of your own energy over everyone else's needs.  
Body Scan Exercise 
Some exercises you can do to slow down and build a better connection with yourself is deep breathing, meditation or a body scan. Follow the steps below to get started: 
1. Begin at the crown of your head. Simply place your focus on this part of your body and work your way down your face, neck, chest, arms, hips, legs and toes. 
2. Take deep and slow breaths as you do this.
3. Notice pockets of stress or tension that might otherwise go unnoticed. With each exhale, work on releasing that tension. 
Perhaps an exercise like this highlights a sore neck from a less than ideal sleep, which in turn could be traced back to too much screen time before bed. In this case you can make a mental note to power down earlier in future. Maybe during this body scan you discover a feeling of anxious energy in your chest. Upon further introspection you might realize that you're nervous about an upcoming meeting at work. Armed with this knowledge you can put self-care into practice and slip out for a short walk before your meeting to clear your head and calm your nerves.  
Types of Self-Care 
Self-care spans several pillars including mental, physical and emotional. Now that you know how to tune in and listen to your own needs, it's time to practice self-care in all these areas.  
Mental Self Care 
Particularly if you're a caregiver in any of your roles, your mental load can be intense. Logistics and planning when it comes to running a household or supporting a family can take up a huge amount of mental real estate. You can ease the burden by using tools and tech to stay organized.  
Carve out one morning a week to go over schedules. 

 

Sync all your calendars and make sure appointments and activities are accounted for. 

 

Move more mindless tasks like ordering groceries online to a time of day when you tend to have less mental energy and prioritize the more taxing tasks to be completed at a time when you generally feel more refreshed. 

 

Establishing limits and saying NO will help you feel less mentally overwhelmed.  

 
Take a look at your schedule for the week and if you see some significant blocks of time open, feel free to take on another task. 

 

If your days are packed, it's healthy to acknowledge that your limit for the week has been reached and additional requests for your time and energy need to be moved to a time when you can be more accommodating. 

 
Physical Self Care 
Moving your body is a must and making room for daily movement is the easiest way to practice physical self-care. The fun thing about movement is that there are so many ways to get your body going. Choose something that you enjoy and that works with your schedule.  
Walk to work or to pick up your kids from school. 

 

Load up with groceries and walk home from the supermarket to add some weights to your wander! 

 

Yoga stretches are a great way to support your flexibility and spine health. You can follow a simple routine before bed which can also double as an effective way to wind down. 

 
Physical self-care can also be practiced by making healthy food choices. Lean in to a wide variety of produce, healthy fats & proteins and nutritious grains. You can take some of the guesswork out of establishing a balanced diet by keeping a

high quality protein powder

in your pantry!

 
Emotional Self Care
Practicing emotional self-care involves creating boundaries and supporting relationships. Fill your social circle with the kind people who lift you up. Additionally, make sure you're fueling your own needs and wants to ensure you're creating a fulfilling life for yourself. You deserve it! 
Protect your energy by assessing if there are any draining and highly negative people in your life.

 

Establish a boundary by letting these types of people know that while you respect their choices and point of view, you're not emotionally available to invest in the relationship any longer. 

 

Spend more time with family and friends who inspire you and cheer you on to cultivate more joy in your life.

 

Partake in activities either by yourself or with a group that uplift you. If late nights out are no longer your thing, opt for a morning hike through a local park instead! 

 
Mental, physical and emotional self-care are all significant ways to put yourself on par with the other priorities in your life. By tuning in to your own intuition you can identify your own needs and determine how to practice strategic self-care. Not only is this a fundamental way to invest in better health, it's also a practice that you will always deserve! 
Use left/right arrows to navigate the slideshow or swipe left/right if using a mobile device