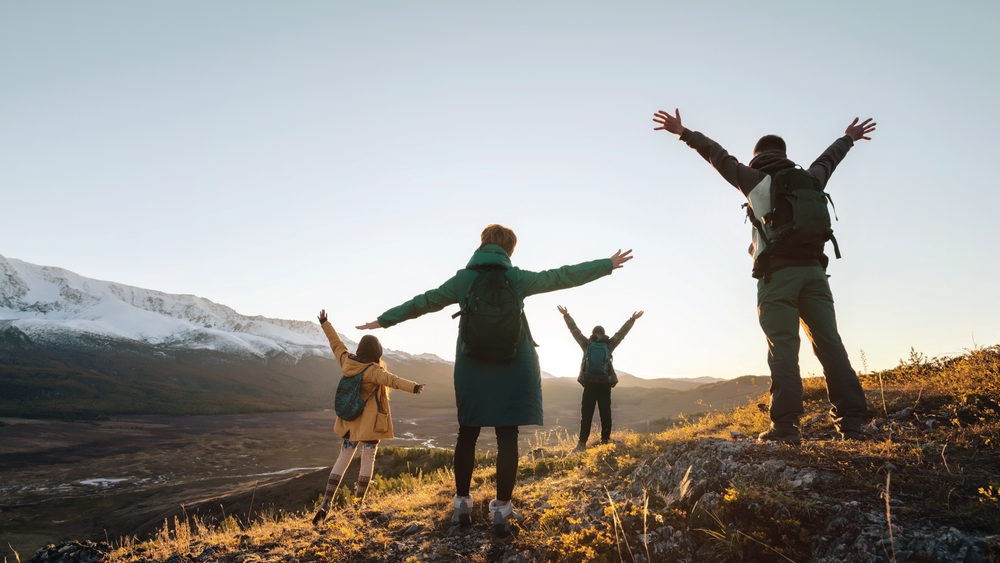 It's no secret that our mindsets play a major role in what we can achieve, how we behave and the way we live our daily lives. Not only do our mindsets determine the way we show up for ourselves and others, they also impact how we feel and our capacity to process emotions.  
While every individual has their own set of unique challenges, our mindsets have the power to help us build resilience in times of hardship. If you've been looking to create mindset shifts to positively impact your overall health– you've come to the right place! Here are four ways to get started:   
Identify your thoughts and language 
Have you ever started a sentence with, "I don't," "I can't" or "I lack"? Maybe you want to try a pottery class or learn how to drive a manual car, but the voice in your mind tells you it's just not possible. Without even realizing it, many of us fall into a pattern of being stuck with a fixed mindset. These simple words and phrases can leave layers of impact on our ability to accomplish our goals, and this can negatively affect our inner confidence. They can also prevent us from having the desire to learn, grow and reflect. Challenge those limiting beliefs next time they come up, when talking or thinking about yourself. My advice? Replace "I can't" with: "I can - It's an opportunity to learn something new". This is an important first step towards fostering a growth mindset.  
Prioritize quiet time  
Ever feel like you can't keep up with all the thoughts entering your brain? Having a moment to process, journal and unwind is a key part of understanding and adjusting our outlooks. Carve out a block of time in your calendar, whenever it works best for you, to relax and even meditate. It's no secret that inviting calm into our lives and taking breaks helps reduce stress, develop our self-awareness and enhance focus – but did you know this could also be the missing piece to improving your self-talk?  
Practice gratitude 
Starting and ending each day with a small list of things you're grateful for can make a world of a difference to our mindsets. That slice of pizza that hit the spot after a long day of work? Yes, that counts! The traffic-free drive home from the grocery store? Also counts! Replacing our expectations for appreciation allows us to be present and thankful so that we can completely enjoy the current chapter of our lives. Plus, planting gratitude and building a routine of positive habits is a great foundation for a positive mindset that lasts. 
Set yourself up for success 
Shifting our mindsets isn't as easy as flipping a switch, but the right tools can make the ride a little less bumpy. From surrounding yourself with people that make you feel good, to giving your body the proper nutrition it needs, being aware and in-tune with yourself is a major part of your mindset journey. Be patient, be open to change and commit to it for the long-haul! 
Use left/right arrows to navigate the slideshow or swipe left/right if using a mobile device