The Best Ways to Support a Healthy Gut-Brain Connection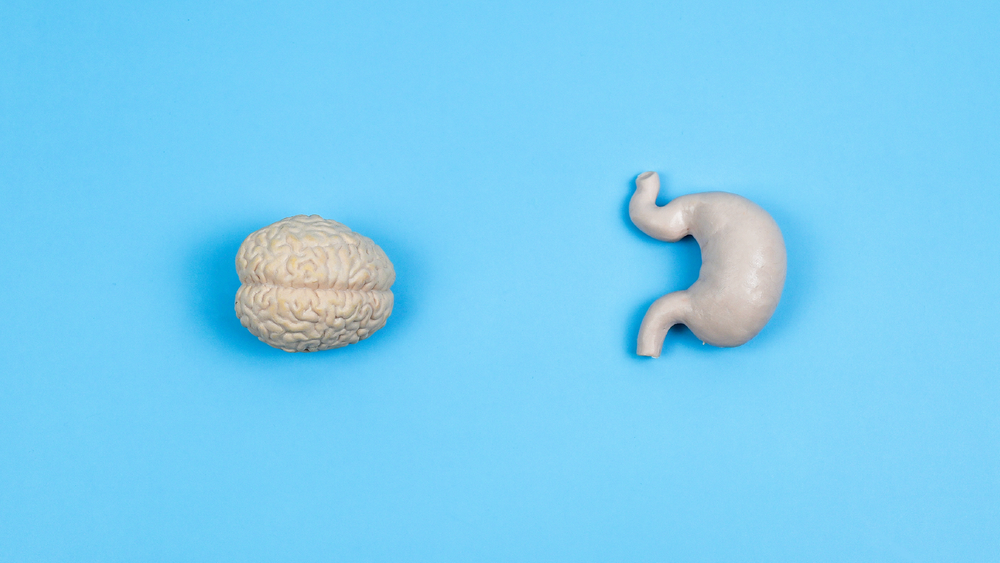 Your gut health heavily influences how you think and feel - think of the gut as the "second brain". When it's in balance you feel healthy, but when it's not, you might feel sluggish, tired and unwell. An unhealthy gut can also affect your mental wellness. Research has shown a strong correlation between digestive issues and mental health disorders including anxiety and depression. What might be even more surprising however, is that these disorders can manifest themselves as physical symptoms! 
Anxiety can result in cramping, pain and diarrhea, whereas depression can result in constipation. Your "second brain" uses neurotransmitters or brain chemicals and manufactures many of them. 90% of serotonin (the neurotransmitter that makes us feel good) and 50% of dopamine (our reward neurotransmitter) are made in the gut!  
An imbalance in your gut bacteria can negatively impact the levels of these neurotransmitters. That said, who wouldn't want to keep their guts as happy as possible? Here are some simple ways to help you do just that! 
Eat Fermented Foods 
You've probably seen fermented foods touted as good for you, but should you believe in the hype? Turns out, yes you should! Fermented foods such as sauerkraut, kimchi, kombucha and yoghurt all contain probiotics or "good" bacteria that support a healthy gut. When you consume a diet that contains an assortment of probiotic-rich foods, you're getting the nutrients you need from whole food sources which is always ideal.  
So, the next time you're grabbing a burger make sure to order a side of pickles! Your stomach and taste buds will thank you. Better yet, add fermented foods to your home cooking. Try out miso as a tasty base for soups of Asian origins, or tempeh, a fermented soy product that also holds marinades well and is a nutrient-dense plant-based protein source. Keep miso and tempeh in your fridge and you'll be able to make many recipes that are strong in flavor and naturally full of gut-pleasing probiotics.  
Support Gut Health with Quality Probiotics 
It can be tough to consume all your nutrients and probiotics from whole food sources. However, supplementing your diet with quality probiotics is the simplest way to ensure your gut stays supported. Get in the habit of starting your day with a nice glass of room temperature water to gently stimulate your digestive system, as well as a probiotic supplement. This will help you set the tone for a balanced day, especially when it comes to digestion!  
Consume A Rainbow of Fruits and Veggies 
Sounds very picturesque and pretty, but what exactly does "consume a rainbow…" mean? Well, simply put, the bigger the variety of different colored fruits and veggies you consume, the better. Try to have a handful of different colors in every meal. Not only will this add some fun and flavor to your food, but by doing so, you're also supporting the probiotic bacteria in your gut by giving them valuable prebiotics, the fiber they feed on and need to survive! 
Start with your leafy greens, add some red or yellow tomatoes, some sweet potato and corn and you're off to a flying start. You can add colorful fruits and veggies to your snack array too. Take conventional crudités like cauliflower and broccoli and add some roasted red peppers, clementine segments, edamame and pomegranate seeds to the spread! 
The key here is to take everything in stride. Don't get stressed about creating a rainbow, instead take this initiative as an opportunity to explore and enjoy more varieties of produce. Explore local farmers markets and get to know which foods are in season. In-season produce generally tastes better and is also priced more affordably - a culinary win win! 
Avoid Highly Processed Foods 
While you might have a craving for chips or cookies, chances are the majority of these foods are highly processed (which means they're lacking in nutrients) and full of unfriendly additives and chemicals. At first bite these convenience foods might appear tasty, but in the long run they offer no benefits when it comes to your gut health.  
A good rule of thumb is that if the ingredient list contains items you can't pronounce, then you're most likely looking at a processed food. Try to reduce your intake of these gut biome baddies and reach for a whole food alternative instead. Pack a banana or apple for your commute to work or mix up some protein packed trail mix by adding nuts, seeds and dried berries to a reusable container. Not only is this a healthier way to snack, it's also better for the environment and if you buy your ingredients in bulk, it can be easier on your wallet too. Just like building any good habit, it may take a moment for your tastebuds to adjust to more natural flavors, but the long-term rewards will far outweigh the initial adjustment period. 
Ultimately your health is a gift and when you commit to supporting it, you reap the rewards. Eating fermented foods and a rainbow of fruits and veggies, taking quality probiotic supplements and avoiding heavily processed snacks and meals, helps create a harmonious environment in the gut where healthy bacteria can thrive. This kind of balance supports a strong digestive system, by literally fueling your frame of mind. A happy gut sets up your "second brain" to manufacture those "feel-good" neurotransmitters to keep you thriving in more ways than one! 
Use left/right arrows to navigate the slideshow or swipe left/right if using a mobile device