Good Food, Good Mood: How Diet Affects Your Mental Wellbeing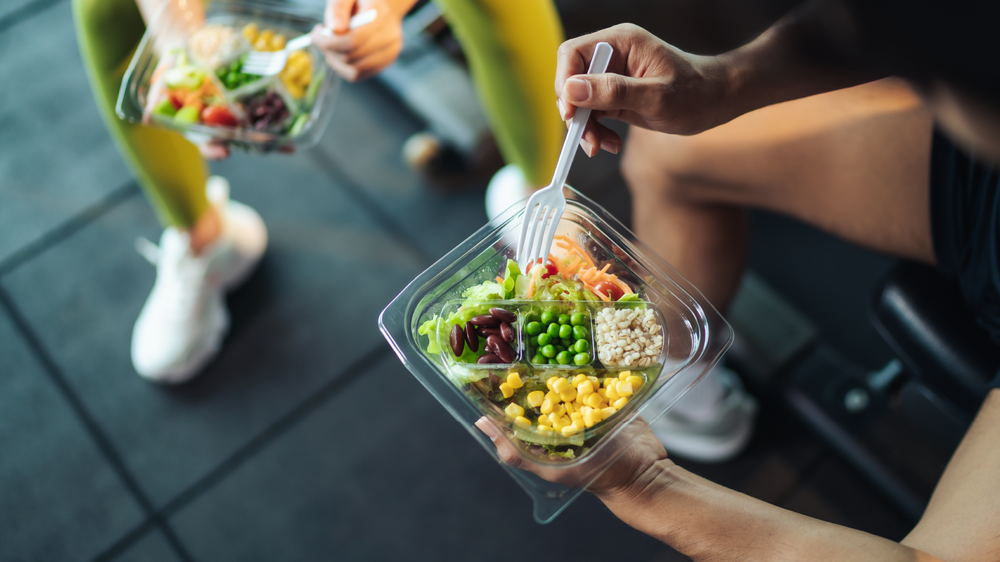 If you've ever felt 'hangry', you'll know the effect that food (or the lack of it) can have on your mood.
The relationship between food, nutrition, and mental wellbeing is complex - and while research is still emerging, evidence shows that diet is a key factor affecting mental wellbeing, including symptoms of depression, anxiety, and stress.
Here's what you need to know about how diet impacts your mental health and wellbeing - plus tips to help boost your mood with food.
The link between diet and mental wellbeing
We know that diet has an important role to play in maintaining a healthy lifestyle and keeping common diseases like obesity and heart disease at bay - but the true impact of food on mental wellbeing is still misunderstood by many people.
In fact, maintaining a healthy, balanced diet can have a big impact on your brain. 
A healthy diet can help you to think more clearly, sleep better, feel more alert, regulate your emotions, and even improve your mental health. What you eat can impact symptoms of stress, depression, and anxiety - and diet can be an important factor in helping you to improve your mental wellbeing. 
3 ways to improve your mental wellbeing with food
1.Try a Mediterranean diet
Research shows that following a Mediterranean diet may be one of the best ways to improve your mental wellbeing through the foods you eat. 
Researchers found that following a healthy or Mediterranean diet for 3 months along with taking fish oil supplements for 6 months was associated with reduced depression scores among participants and improved mental health and quality of life scores.
The Mediterranean diet centres on eating a varied diet that's rich in nourishing whole foods, including:
Vegetables 

Fruit

Nuts and legumes

Wholegrain foods
Unlike the so-called 'Western' diet, the Mediterranean diet also includes limiting your intake of:
Red meat

Ultra-processed foods

Unhealthy snacks
As well as adjusting your diet, you can also try adding omega-3 fish oil supplements into your daily routine for extra mood-boosting benefits. Every dose of our omega3+ joy includes 2000mg of mood-enhancing essential fatty acid EPA along with brain-supporting DHA and fish oils to support your mental wellbeing.
2.Increase your intake of probiotics
There is growing evidence that gut health can have a significant impact on mood and mental wellbeing - also known as the gut-brain connection - and having a diet rich in beneficial probiotic bacteria may even help to reduce symptoms of depression.
Some good sources of probiotics include:
Raw apple cider vinegar

Kimchi 

Kombucha 

Live, natural yoghurt

Kefir
If you're struggling to incorporate more fermented foods into your diet, try taking a probiotic supplement to boost the amount of good bacteria in your gut - our stress-reducing probiotic is specially formulated with probiotic strains to improve mood, reactions to stress, and sleep quality.
3. Add more anti-inflammatory foods 
Some foods also have strong anti-inflammatory effects that can have a positive impact on your mental wellbeing. 
Research has linked so-called inflammatory diets to a range of common mental health problems, including depression - so to improve your mood, it's important to prioritize anti-inflammatory foods at every meal.
As well as eating more fruit, vegetables and whole foods, try using more herbs and spices with proven anti-inflammatory effects, including:
Turmeric

Saffron

Basil

Rosemary 
Get creative with new recipes like these gluten free gingerbread pancakes for a sweet treat with added mood-boosting benefits.
Lean into healthier habits for a healthier mind
Eating a balanced, healthy diet can help to improve your mental wellbeing - especially when used alongside other lifestyle changes like regular exercise, sleep, and self-care activities to give you more pep in your step every day.
Use left/right arrows to navigate the slideshow or swipe left/right if using a mobile device