The Sugar Hiding In Your Alcohol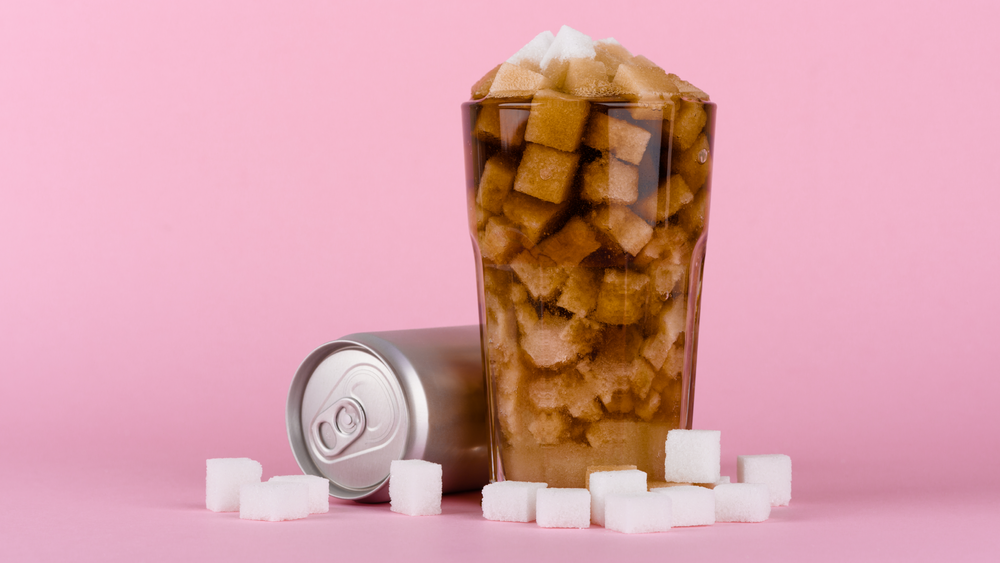 If you're going out for drinks with your friends, you probably don't stop to think about how much sugar you're consuming in one night. But it's important to know about the sugar hiding in alcohol - and what it does to your body. 
Did you know a margarita can contain a whopping 36g of carbs in an average 225ml serving? 
What happens when that and all the other drinks hit your system? Here are the facts. 
What does alcohol do to your blood sugar? 
Alcohol is made from the fermentation of natural sugar and starch.  
When you have too much alcohol, it can have a negative effect on your blood sugar. This is because your body reacts to alcohol as a toxin and it directs a lot of energy towards removing that toxin from your body. This process interrupts other important mechanisms in the body - like the production of glucose and the hormones that regulate your blood sugar. 
Too much alcohol consumption over time also has a negative impact on the effectiveness of insulin, leading to high blood sugar levels and increased risk of diabetes long-term. 
At the same time, alcohol can also increase insulin secretion in the body. This actually leads to low blood sugar and can cause a wide range of alcohol-related health problems like heart disease, liver disease and digestive problems. 
Part of the problem with alcohol is that many people don't count the sugar it contains when they're calculating their daily or weekly sugar intake.  
Here are 3 hidden sources of sugar in alcohol. 
3 hidden sources of sugar in alcohol 
1. Sugar from fermentation 
While the fermentation and distillation processes of different types of alcohol can impact the sugar content, alcohol contains more sugar than you'd think. For example, a bottle of white wine with 12.5% alcohol contains 22.5 grams or 4.5 teaspoons of sugar and 564 calories. When you drink regularly, your sugar consumption can quickly skyrocket.  
2. Added sugar 
Some alcohols also contain a lot of added sugar for sweetness. This includes liqueurs like Kahlua or Baileys. Often alcohol that's perceived as a healthier alternative like hard kombucha or spiked seltzer also contains large amounts of sugar too. That means you might be drinking more sugar than you think. 
3. Sugary mixers 
If you're drinking alcohol with sugary mixers like soft drinks and fruit juice, you're also upping your sugar intake dramatically. Most soft drinks are sweetened with added sugar. When combined with alcohol, they can have a dramatic impact on your blood sugar levels.  
Tips to reduce your sugar intake from alcohol 
While the sugar in alcohol can have serious negative impacts on your health, there are some things you can do to help. Here are 3 tips. 
1. Drink more water 
To reduce your overall consumption of alcohol, try to alternate between alcoholic drinks and water. For every glass of alcohol you drink, follow it up with a glass of water. This helps to keep you hydrated and lets you keep tabs on how much alcohol you're drinking in one night. 
2. Never have alcohol on an empty stomach 
If you want to limit the effects alcohol has on glucose production in your body, make sure you don't drink on an empty stomach. Food helps to reduce the rate of alcohol absorption and so it can help your body to regulate your blood sugar levels better. 
If you're rushing out to meet friends and don't have time to eat a full meal, have a vegan protein shake instead. Every serving contains 20g of plant-based protein and no added sugar or sweeteners, so you can start your night right. 
3. Opt for low sugar options 
If you're drinking alcohol, try opting for low sugar options instead. Low alcohol and alcohol-free drinks tend to have less sugar in them than regular alcoholic drinks. It's also a good idea to avoid adding sugary soft-drinks as mixers which can make the sugar content in every drink soar. 
Looking for alcohol-free drinks ideas? Check out this sugar-free Avocado Lime Refresher. 
Use left/right arrows to navigate the slideshow or swipe left/right if using a mobile device