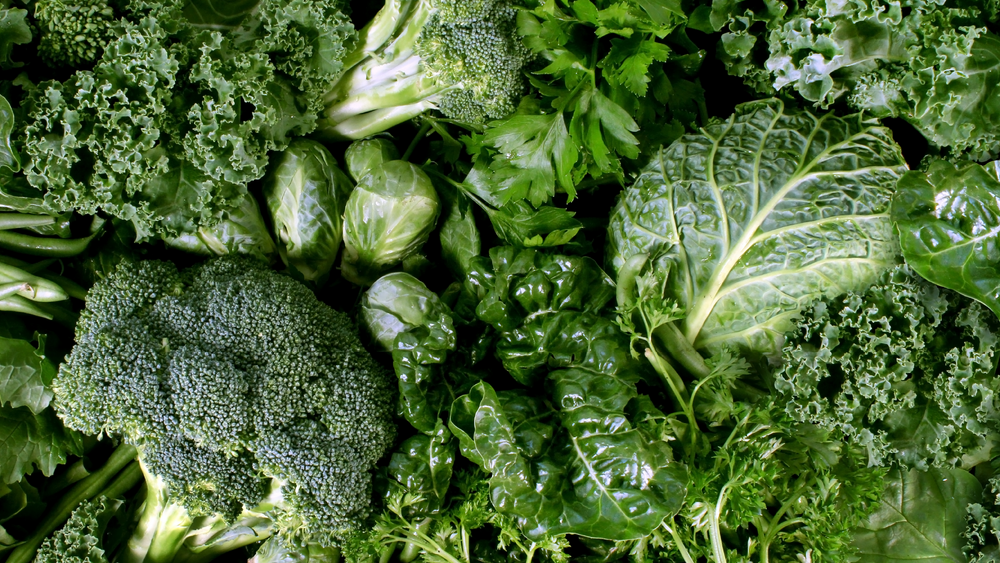 How to Sneak More Greens Into Your Diet 
Let's be honest, you know that greens are good for you, but getting enough of them in your diet can sometimes be a challenge. Canada's Food Guide prioritizes eating dark green veggies daily, so sneaking some extra servings into your diet ensures you'll get all the nutrients you need. 
There are obvious ways to enjoy greens, like in your favorite salad, but did you know there are plenty of other options to add some of Kermit's favorite color to your life? Check out this list below for some sneaky ways to get in your greens! 
Start Your Day With Genuine Health's Greens+ Extra Energy 
Genuine Health's Greens+ Extra Energy is possibly the best hack out there for oodles of energy derived directly from - you guessed it - greens! 1 scoop of this tasty green's powder contains more phytonutrients than you could possibly get from your diet, even if you put your mind to consuming as many fruits and veggies as possible. Made from super cool super-foods like alfalfa leaf and Japanese green tea extract, you'll love how energized you feel after adding this supplement to your morning routine. All you need to do is shake with water and enjoy. For a foolproof reminder to start your day with this energizing green drink, add a scoop to a water bottle, shaker bottle or mason jar and leave it in the fridge overnight. In the morning you'll have a chilled libation ready to go! 
Make A Pesto For Your Pasta 
A simple pasta takes on a whole new world of taste when you toss it in a homemade pesto. Not only is pesto an artisanal way to make that main dish delicious, it's also the perfect disguise to slip a serving of greens into your meal in an almost unnoticeable way. Use a food processor to combine olive oil, lemon juice, sea salt, garlic and your star ingredient - greens! A cup of spinach, kale, swiss chard goes a long way to deliver on the nutrient front in this recipe. Keep that green vibe going with fresh basil and add nutritional yeast or parmesan cheese, and of course pine nuts or sunflower seeds for a pesto that just won't quit. 
Add A Handful Of Greens To Your Smoothie 
The great thing about smoothies is that you can easily blend some highly nutritious green ingredients into the mix. Chopped spinach is barely detectable in a smoothie while even stronger tasting veggies like kale can be a sneaky addition, providing you use a high-powered blender to puree your ingredients together or a nut milk bag to strain any chunks.  
If you're a green-smoothie-newbie know that the more sweeteners you use in your smoothie recipe, the less greens you'll taste. Ripe tropical fruits like banana and mango are good counterpart or even a natural sweetener like maple syrup or honey can help with this intentional disguise. Another great option to mask the more bitter greens is using a naturally flavored yogurt as the base. This will add a thicker texture and sweeter taste. Try a vanilla coconut variety with the aforementioned ingredients for a pleasing blend. 
Lean In To Your Green Smoothie 
Alternatively, if you're feeing more adventurous, you can really lean into your green smoothie and add more greens to the mix by adding a scoop of Genuine Health's Greens+ Original to the mix. This powerhouse powder is made from 10 superfoods including 3 sea vegetables, 3 chlorophyll-rich grasses and 7 energizing herbs and is formatted to increase your energy and boost your immune health. Create a mind blowing green smoothie with this supplement and agreeable greens like spinach, apple, avocado and then add some pineapple chunks and banana for a tropical taste!  
Sneaking greens into your diet is easier than you might think. Adding blended or pureed greens to recipes is a synch and incorporating a quality assortment of greens supplements to your smoothies and drinks will have you enjoying the benefits that a greens rich diet has to offer. 
Use left/right arrows to navigate the slideshow or swipe left/right if using a mobile device