Steps to Living a Sustainable Lifestyle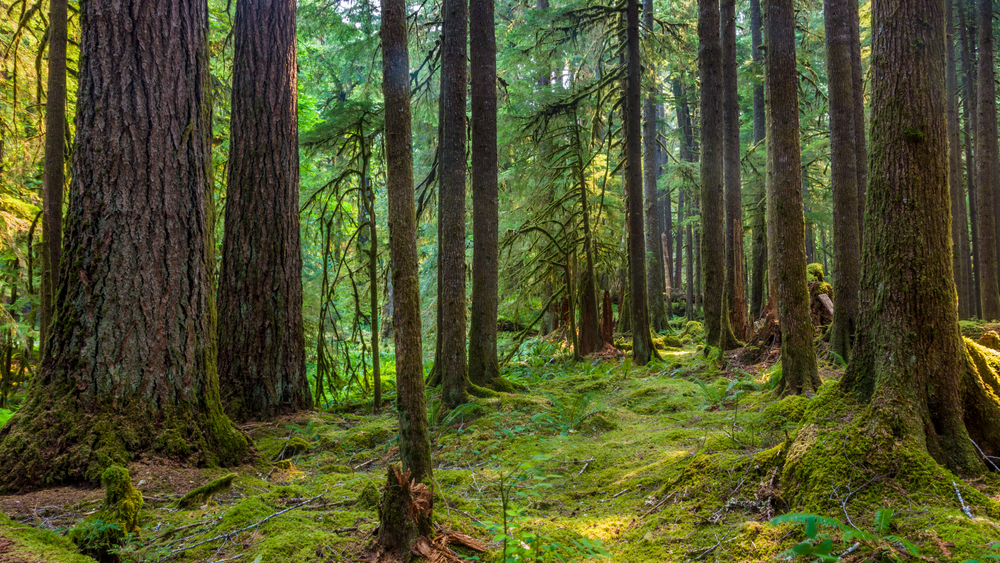 Making sustainable lifestyle choices not only supports the planet, but it also contributes to an overall healthier existence for you and your loved ones. In the face of devastating environmental concerns, making individual choices can seem like a drop in the bucket, but it's important to recognize that you really do make a difference by considering the long-term effects of your decisions. Don't be intimidated by your desire to do good, instead set this worthy intention and have fun supporting your own health and the health of the planet. Here are five simple ways to have a big impact and live more sustainably! 
 1. Shop for In-Season Foods 
Shopping for in-season foods is an easy way to lower your environmental impact and enjoy the best tasting produce, grown and harvested locally. In-season produce that is grown locally has a much lower carbon footprint than fruits or vegetables that need to be shipped in from tropical climates, so it's considerably better for the environment. 
Celebrate the change in seasons by prioritizing foods that are harvested with each particular solstice. This is a sustainable way to eat that also helps you sync with the seasons. Get on board with seasonal shopping and saving the planet, by setting an intention to enjoy watermelon and berries in the summer months and to develop a taste for apples and pears in the fall. Biting into a succulent peach or savoring a crisp sugar snap pea, are such pleasurable sensations and the great news is you can stimulate your senses with a variety of produce year-round 
Support your sustainability goals by searching recipes based on seasonal key ingredients and then have fun creating dishes. For example, root veggies are abundantly available in the cooler months and can easily become the star ingredient in a warming winter soup or stew.  
Not only do in-season fruit and veg taste incredible, they're also more economical to purchase as they're abundantly available, making both your taste buds and your wallet happy! 
2. Take Advantage of Local Farmer's Markets
Farmer's markets are a one stop shop for many delicious ingredients grown and harvested in your region. Not only does this ensure the freshest choices, but it also means you're reducing pollution by not having your food shipped from far distances. Feel confident knowing that your purchases have minimal environmental impact as they travel from the field to your plate. 
Local farmer's markets also provide you with the opportunity to meet the folks who grow and harvest your food. This connection with source, is such a satisfying way to eat and shop more mindfully. Chatting with the folks at the farm stands not only helps create community, but it's also a great resource to support you on your sustainability journey. A conversation with the person who grows your food can give you insight into what's in-season and how to prepare and enjoy it.  
Championing farmer's markets supports the local economy as well. Instead of lining the pockets of big corporations with your hard-earned dollars, shopping at farmer's markets supports families and individuals. Your purchases pay for ballet lessons and summer camp while you put delicious local food on the table. 
3. Buy Organic
Buying organic is a sustainable lifestyle choice since organic farming methods use less chemicals, resulting in a smaller negative impact on the environment. As organic produce does tend to be more expensive, consider the "dirty dozen" guidelines when factoring in cost. Items on the "dirty dozen" list like strawberries and spinach normally contain higher levels of pesticides and chemicals and so they should be your number one priority when considering which items to purchase organic.  
The "clean 15" list highlights items which can be safely consumed non-organically if necessary. Items like corn and sweet potatoes are among the produce that make the cut! You'll want to check this list yearly as it is consistently being updated and remains a helpful tool when choosing which produce to purchase organic. 
 4. Look for "Sustainably Sourced" Certifications
Sustainably sourced is an important criteria when it comes to making positive lifestyle choices. Consider a patch of wild leeks for example. If you dig them all up at once, the supply is depleted, but if you only take what you need, a healthy amount is left to regenerate for the next season and to remain an integral part of the natural environment in which they grow. Food that is sustainably harvested by producers and farmers protects resources and the environment in this way. 
Sustainably sourced also includes fair labour practices. Not only is the manner in which something is harvested important, but how the workers who do so are treated. This is imperative when you are looking to make ethical choices. 
In general, if a product receives a "sustainably sourced" certification, then it has been approved by a judging party to meet economical, social and environmental standards. Unfortunately, a lot of brands use "greenwashing" to appear more sustainable than they actually are. Sustainability certifications can help the consumer identify which brands are authentically ethical in their practices.  
BCorp certification is among the most recognized sustainability accolade. Companies like Genuine Health (the first natural health company to become a BCorp!) who receive this certification are sustainable consumer choices. This recognition reflects their commitment to the health of the planet and everyone on it! 
 5. Maintain Long-term Healthy Choices
Maintaining long-term healthy choices directly correlates to living sustainably; your positive intention requires you to follow through with a plan of action. You can have great success by starting small and gradually establishing sustainable habits. Simple hacks like keeping a canvas shopping bag in your purse or backpack means that you're going to be prepared on-the-go and this will reduce your need to bring home any plastic bags. The same goes for cutlery - keep a travel set in your car and say no to single-use plastic utensils when you're grabbing take out.  
Celebrate the Small Wins 
Keep in mind that your decision to make sustainable long-term choices is a worthy endeavor but it won't always be easy, particularly when you're traveling or eating out. It's important to be supportive and cut yourself some slack where necessary. Don't hold yourself to impeccable standards, instead look at your goals from a holistic point of view. Turning simple, healthy choices into a fun part of your lifestyle reframes those decisions from being a chore to being a celebration! 
Use left/right arrows to navigate the slideshow or swipe left/right if using a mobile device