Common Culprits Causing an Unhappy Gut
Posted on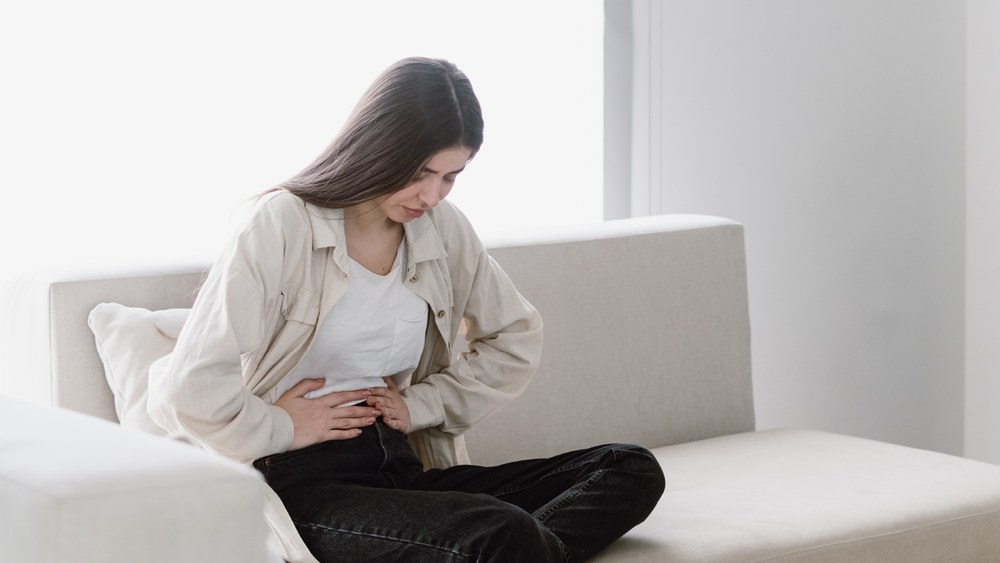 An unhappy gut is hard to ignore. Whether you suffer from bloating, cramps, low energy or bad skin, your gut will let you know when it's not in good shape. However, even if you know something is wrong with your gut, it's not always easy to know what's causing it. Here are the top 3 culprits of an unhappy gut - plus how to help your gut get back to its happiest, healthiest self. 
3 Causes of an Unhappy Gut 
The so-called Western diet is the default eating pattern for most people in North America. The Western diet is characterized by a high intake of refined fat and simple sugars and low intake of plant fiber. Think white bread, cookies and cakes, and lots of processed foods like burgers and hot dogs. 
Research shows diet is one of the key factors shaping your gut health and the diversity of your gut microbiome. And the Western diet is a big culprit when it comes to gut problems. 
Let's take a look at what this means! 
Low fiber 
If you have a low intake of fruit, vegetables and dietary fiber like whole grains, beans and pulses, you're at risk of having an unhappy gut. Why? Plant fibers feed your gut microbiota, encouraging the growth of beneficial bacteria and limiting the colonization of bad bacteria. Research shows that eating fiber-rich foods can improve the health of the gut microbiome and keep common diseases like diabetes, obesity, and cardiovascular problems at bay. 
Simple sugars 
Eating too much sugar - like the refined sugar found in cakes and candy - has also been linked to poor gut health. High sugar intake leads to clear microbial changes in the gut, including reduced diversity of gut microbes and increased numbers of pathogenic bacteria. These microbial features are associated with metabolic disorders, inflammatory bowel diseases (IBD) and widespread inflammation.  
Large amounts of refined sugar in your diet also modifies the ratio of good and bad bacteria in the gut, leading to decreased immune function and increased gut permeability. 
Refined fats 
While saturated fat can be enjoyed as part of a healthy diet, refined fats - such as refined palm oil often used in fried and processed foods, can have a negative impact on your gut health.  
When palm oil is refined, it loses many of its naturally-occurring benefits like antioxidants. Refined oil can have a powerful negative effect on your gut microbiota balance. Studies show that diets high in refined fat can increase gut permeability - also known as leaky gut - which can lead to widespread increased inflammation.  
Ways to Support a Happy Gut 
If you're suffering from an unhappy gut, there are ways to help you improve your gut health and get it back on the right track. Here are 3 tips to help get you on track! 
Prioritize plant foods 
The best way to start repairing your gut microbiota and improving your gut health is to gradually incorporate more whole plant foods into your diet. That means boosting your intake of vegetables, fruits and whole grains. You can also opt for more beans, pulses, nuts and seeds. These are all great options that will encourage more good bacteria to develop in your gut. This is because plants are high in fiber, and fiber is the food (prebiotics) that bacteria (probiotics) feed on! 
If you're currently not eating a lot of fiber, it's a good idea to start with smaller portions and gradually increase your intake over time to avoid bloating and gas. Don't worry, your gut will get used to it and will thank you!  
Ferments are your friend! 
As well as increasing your plant food and fiber intake, it's also a really good idea to have more fermented food and drinks to improve the diversity of microbes in your gut. Fermented foods include things like raw sauerkraut, kombucha and natural yogurt. 
You can make your own fermented foods and drinks or buy them! Just make sure that they're unpasteurized so they still contain all the beneficial bacteria that your gut will love. 
Pop a probiotic 
Fermented foods are really important for healing your gut, but to give you an extra leg-up, try taking a probiotic supplement too. An advanced gut health probiotic can help to reduce bloating and gas and improve your gut health thanks to a careful blend of beneficial bacteria that work to repopulate your gut with more of the good guys. Plus, there are child-friendly options too! 
Read to learn more about your gut health? Read this deeper dive into the gut brain connection next. 
Use left/right arrows to navigate the slideshow or swipe left/right if using a mobile device