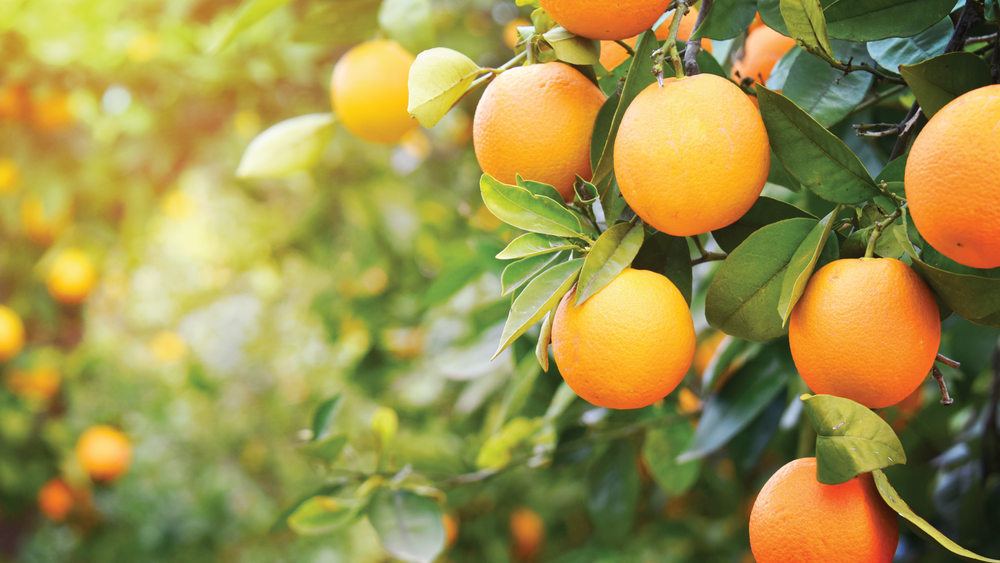 You may already know that Vitamin C is good for your immune system, but did you know it also has an influence on mood? Research shows that Vitamin C deficiency can have an effect on depression and anxiety, as well as stress levels and mood disorders (1). Continue reading to find out more about Vitamin C, your mood and your mental health. 
Vitamin C Deficiency and Depression
Vitamin C deficiency can have a severe impact on your body. In extreme cases, Vitamin C deficiency can result in scurvy (2) with symptoms including fatigue, hemorrhages, dry skin, stiff joints and excessive bruising, as well as impaired bone growth in children. 
While serious Vitamin C deficiency and scurvy is now uncommon in much of the world, milder Vitamin C deficiencies are still widespread. One study found 25% of men and 16% of women in low-income families in the UK had Vitamin C deficiency of some kind (2). The symptoms of mild Vitamin C deficiency are less severe than scurvy - but they can still have a strong impact on your quality of life.  
Vitamin C deficiency can often manifest as mental health problems and mood disorders as well. That's because Vitamin C has a critical role in modulating neurotransmitters in the brain, that are responsible for regulating mood. One study of men aged between 18 to 35 found that low Vitamin C status was associated with depression, confusion, and more frequent anger, while high Vitamin C status led to improved overall mood in young adult men (3). 
Taking Vitamin C to Improve Your Mood
A low level of Vitamin C can be categorized as a nutritional deficiency. This is especially important, because poor diet is common in people with mental health problems and psychiatric disorders (4). By increasing the level of Vitamin C in your diet, either through food or supplements, there is massive potential in improving your long-term mental outlook and daily emotional wellbeing. 
Here's what the science says (5,6): 
Young men who ate gold kiwi fruit - a Vitamin C-rich fruit - for 6 weeks experienced a 32% decrease in depressive symptoms and improvements in their overall mood. 

 

People who took 500 mg of Vitamin C twice a day for just 4 weeks found improvements in their attention levels and work absorption.

 
Patients with Type 2 diabetes who took Ascorbic acid (1000 mg/day) for six weeks experienced improvements in anxiety symptoms.

 


 
Ready for a Vitamin C Boost?
Increasing your daily intake of Vitamin C can result in brighter and more regulated moods. To incorporate more Vitamin C into your diet, try to eat a wide variety of fruit and vegetables every day.  
Our greens extra energy blend contains 500% of your daily dose of Vitamin C, to help boost your intake in a quick, easy and delicious way. Just mix with your favorite smoothie ingredients, plant milk or water! Looking for a vitamin C rich smoothie recipe? Try this green sunshine smoothie!  
 
Sources 
Moritz, B. The role of vitamin C in stress-related disorders. The Journal of Nutritional Biochemistry 2020 Nov;85.

 

Callus, C.A., Vella, S. & Ferry, P. Scurvy is Back. Nutr Metab Insights. 2018 Nov;11.

 

Pullar, J.M. et al. High Vitamin C Status Is Associated with Elevated Mood in Male Tertiary Students. Antioxidants 2018 July;7(7):91. 

 

Plevin, D. & Galletly, C. The neuropsychiatric effects of vitamin C deficiency: a systematic review. BMC Psychiatry 2020 June;20(315).

 

Carr, A.C. et al. Mood improvement in young adult males following supplementation with gold kiwifruit, a high-vitamin C food. Journal of Nutritional Science 2013 July;2:E24.

 

Sim, M. et al. Vitamin C supplementation promotes mental vitality in healthy young adults: results from a cross-sectional analysis and a randomized, double-blind, placebo-controlled trial. European Journal of Nutrition 2022; 61:447–459.

 
Use left/right arrows to navigate the slideshow or swipe left/right if using a mobile device