The Language of Labels: Navigating the Ins and Outs of Your Supplement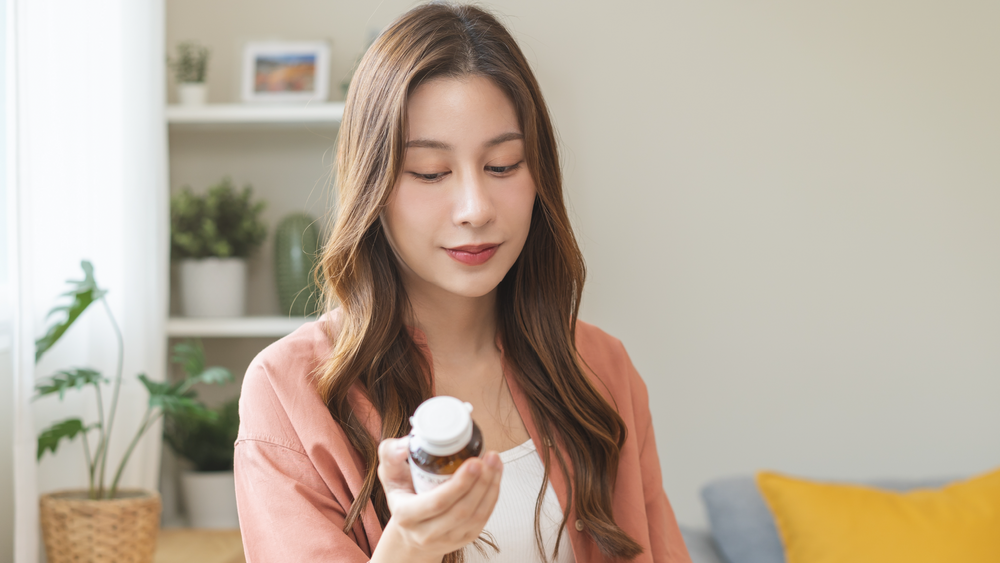 In a world flooded with health supplements, finding the right product for you can be daunting. A quick internet search or trip to a health food store can leave you with an overwhelming number of options - and a ton of confusion about which products are actually worth the money. 
Understanding how to read the language of labels is essential to help you choose the best quality supplements that contain the active, beneficial ingredients you need - with zero hidden additives, filler ingredients, and false promises.
Here's how to read health supplement labels in 5 steps - and how to tell the difference between products with genuine benefits or just generic claims.
How to read supplement labels in 4 steps
1.Does it contain filler ingredients?
Filler ingredients are products added to supplements by the manufacturer that don't have any direct health benefits.
Some ingredients are regularly used by manufacturers to improve the efficiency of the production process, to add stability to the supplement, or to add bulk to make you think you're getting more for your money.
Some common examples of filler ingredients include:
Magnesium stearate

Silicon dioxide

Titanium dioxide

Starch
While these filler ingredients are generally deemed as 'safe' by regulators, they aren't beneficial, active ingredients, so don't get drawn in by the scientific sounding names. They're not doing your body any good!
Top tip: Some ingredients are added to help with absorption - such as lecithin which acts as an emulsifier and aids in the absorption of co-consumed nutrients. Standardized, quality lecithin contains beneficial fatty substances such as phosphatidylcholine that can contribute to good health.
2. Does it use generic terms?
Many supplement labels today are packed with generic terms like 'natural', 'raw' and 'complete'. While they can make the product seem more attractive, loose regulatory standards and definitions around these terms means there's a gray area when it comes to using them on product labels.  
Manufacturers are generally allowed to include these terms on labels without having to back up the claims with evidence or research. So while the label might sound good - it's important to check what active ingredients you're actually getting for your money.
3. What are the quantities of the active ingredients?
The active ingredients in your health supplements are what deliver the benefits you're looking for. That includes quantities of vitamins, minerals, and extracts.
When it comes to listing ingredients on a label, a simple laundry list of plants and herbs means there are no specific standards set around milligram dosage or active constituents within the ingredients. 
If you want to know what quantities of active ingredients your supplement contains, look for the exact milligram quantities - labeled as a number with an 'mg' next to it.
You'll also want to look out for standardized measurements in percentages or ratios. For example, containing 25% X or 100:1 = 1,000 mg to ensure that the ingredients actually contain what you're looking for.
4. Is it free from artificial colors, flavors and sweeteners?
As well as understanding what active ingredients your supplements contain, it's also a good idea to check product labels for common additives like artificial colors, flavors and sweeteners. These are synthesized ingredients that can actually do your body more harm than good.
Look out for high-intensity sweeteners like:
Sorbitol

Saccharin

Aspartame
These are commonly added to 'zero-sugar' products like protein powders and protein bars to give them a sweeter taste. 
And if you're looking for products that don't contain genetically modified ingredients, make sure the label specifies that it's 'non-GMO' before you buy.
Check the label to know what you're paying for
When you're buying supplements, take a closer look at the fine print to know exactly what you're putting in your body - and what you're potentially missing out on. A label should offer a complete ingredient list, as well as highlighting any potential allergens, artificial colors, sweeteners, and flavors it contains.
Labels tell more than one story. Take your time when selecting a new supplement to make sure you're getting the maximum benefits.
At Genuine Health, we're committed to quality. Our manufacturing facilities follow the strictest Quality Control procedures and have a current Natural Products License or Drug Establishment License, while following GMP (Good Manufacturing Practices). What's more we only work with leading health and supplement stores, pharmacies and grocery outlets known for their dedication to providing their customers with expert support and education to take the guesswork out of finding the right supplements for your needs.
Use left/right arrows to navigate the slideshow or swipe left/right if using a mobile device