@AlessiaSculpt's Tips For A Balanced Holiday Season
Posted on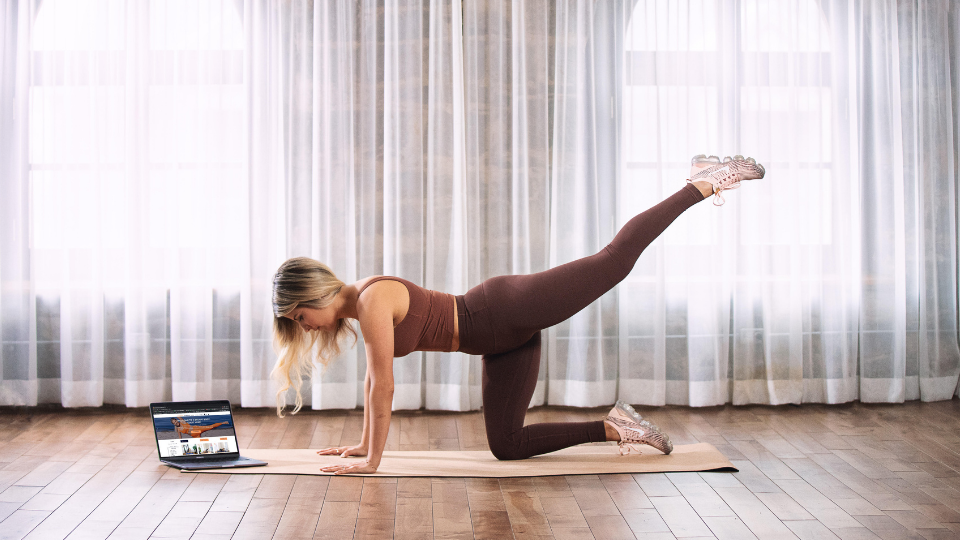 Enjoy The Holidays Without The Guilt.
 Hi! I'm Alessia, the founder of www.ASculptBody.com, an online fitness platform that consists of simple yet effective low-impact workouts that energize rather than drain you, and that you can easily fit into your schedule and do anytime, anywhere.
I believe the healthiest way to spend the holidays is by being balanced and indulging in what you love, while still prioritizing your health and focusing on feeling good. I'm sharing my top tips with Genuine Health for a balanced holiday season.
This year, I want you to ditch the guilt and live the holiday season to the fullest, enjoying cocktails, yummy eats, and resting, while also getting in quick workouts when you can and making time for self-care. This isn't about weight loss or grueling workout schedules. It's about supporting your body & mind to be energized and present, so you truly enjoy the magical holiday season.
Join me for #NoSacrificeHolidays this December. It's completely FREE - we'll be checking off our favourite holiday festivities, self-care moments, and workouts on this bingo card! There are major prizes to be won, plus you'll get a FREE 10 Minute Downloadable Holiday Workout just for signing up. CLICK HERE TO JOIN!
1. GET IN A QUICK SWEAT:
Make time for a quick holiday workout to get your body moving, blood flowing, and endorphins pumping between big meals and holiday parties. Whether it's a sculpt workout (here's a FREE 10 Minute Downloadable Holiday Workout), a walk in your neighbourhood, OR a light stretch in front of the TV, anything works! I recommend making your workout part of your morning routine, so it's out of the way first thing.
2. TAKE YOUR GREENS:
Take a greens supplement to get those important nutrients before a day of holiday festivities (or after, to cure a hangover - I promise it works). This way, you can enjoy all the cocktails and yummy eats, knowing you already have the important nutrients covered. I love this greens extra energy powder, to boost my energy naturally, nourish my body, and support my immune system.
3. MAKE TIME FOR YOURSELF:
The holidays can be stressful and have many of us feeling down. Make time to take care of yourself by deciding what your non-negotiable self-care time is, and committing to it: your morning routine, your daily walk, bath time, etc. It's important for you to recharge your battery, so you can show up as your best self with your family and friends.
4.EAT BREAKFAST:
I hear so many people skipping breakfast to "leave room for" the bigger meals they are planning to eat later. I don't recommend not eating all day in anticipation of a big holiday meal, because you'll likely end up extra hungry, overeating, and not feeling great! I suggest a balanced breakfast with carbs + fats + greens + protein. A great way to do this is a smoothie, and adding this fermented organic vegan proteins+ will keep you feeling full for longer.
5. BRING SNACKS:
This goes along with number 4, but there's nothing worse than being stuck in an airport or plane travelling without snacks when you're hungry, and the only options are overpriced or not appealing. So I always pack my own! 
6. PRIORITIZE YOUR GUT:
Many of us overextend ourselves during the holidays, and being so busy and stressed with so many plans can easily get us run down and sick. I recommend taking a probiotic daily, to keep your gut health in check between meals and support your immune system.
Overall, these are my top tips for enjoying the holiday season, without the guilt! Follow me @alessiasculpt for more tips, and head to www.ASculptBody.com for your FREE 7 day trial of my low impact workouts!
 -Alessia
Use left/right arrows to navigate the slideshow or swipe left/right if using a mobile device