Cinnamon Almond Butter Smoothie
Posted on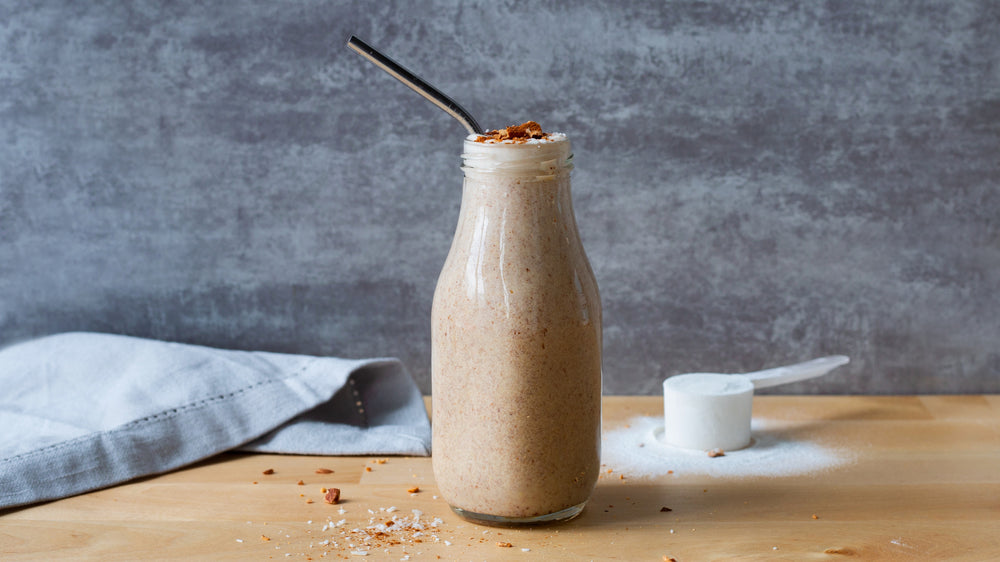 Whether you're full blown keto, keto curious, or just an almond lover, you'll flip for this low carb, sugar-free Cinnamon Almond Butter Smoothie! This smoothie has absolutely no fruit, but it gets its flavour from the almond butter and cinnamon, and gets its sweetness from a touch of stevia and almond extract. A scoop of marine clean collagen adds 10 grams of highly absorbable hydrolyzed collagen for healthy joints, skin and more!
Ingredients:
1 1/2 cups unsweetened nut milk
1 scoop clean collagen (marine or bovine)
2 Tbsp almond butter
2 Tbsp golden flax meal
1/2 tsp cinnamon
15 drops liquid stevia
1/8 tsp almond extract
1/8 tsp salt
6–8 ice cubes
Directions:
Add all the ingredients to a blender and combine for 30 seconds or until you get a smooth consistency.
Use left/right arrows to navigate the slideshow or swipe left/right if using a mobile device