Super Simple Summer Smoothie Bowls
Posted on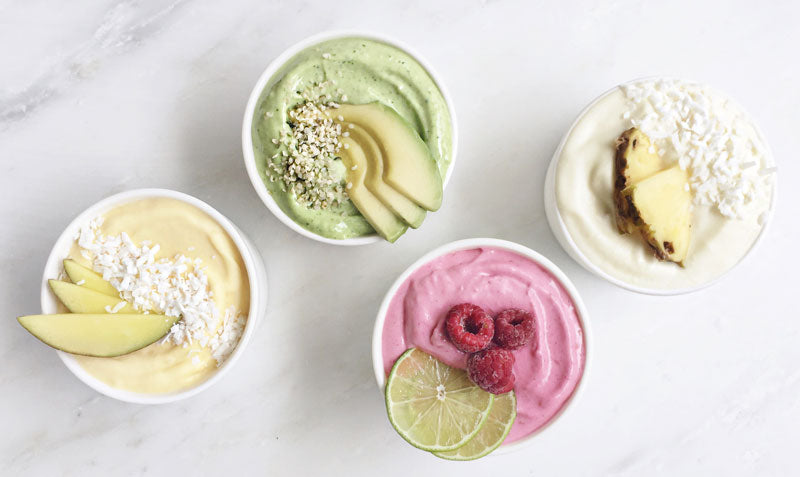 Smoothie bowls are beautiful to look at, but often times can be complicated to make: a long list of ingredients gets blended together and painstakingly topped with all manner of fancy ingredients that can be hard to find.
We love us a fancy smoothie bowl, but we are also big fans of simple, pared-down versions that are easy to make. Here are four simple smoothie bowl recipes – each with six ingredients or less!
Each smoothie bowl serves one. Use the images as a guide, and feel free to add your favourite toppings, like shredded coconut, granola, hemp seeds, chopped nuts, pumpkin or sunflower seeds, or diced fresh fruit.
Ingredients:
1 c. diced frozen pineapple chunks
2 Tbsp. coconut milk or coconut cream
½ c. vanilla or coconut Greek yogurt
Directions:
Blend ingredients until smooth
Pour into a bowl and add your favourite toppings
Enjoy!
Use left/right arrows to navigate the slideshow or swipe left/right if using a mobile device