UTIs + Holistic Health
Posted on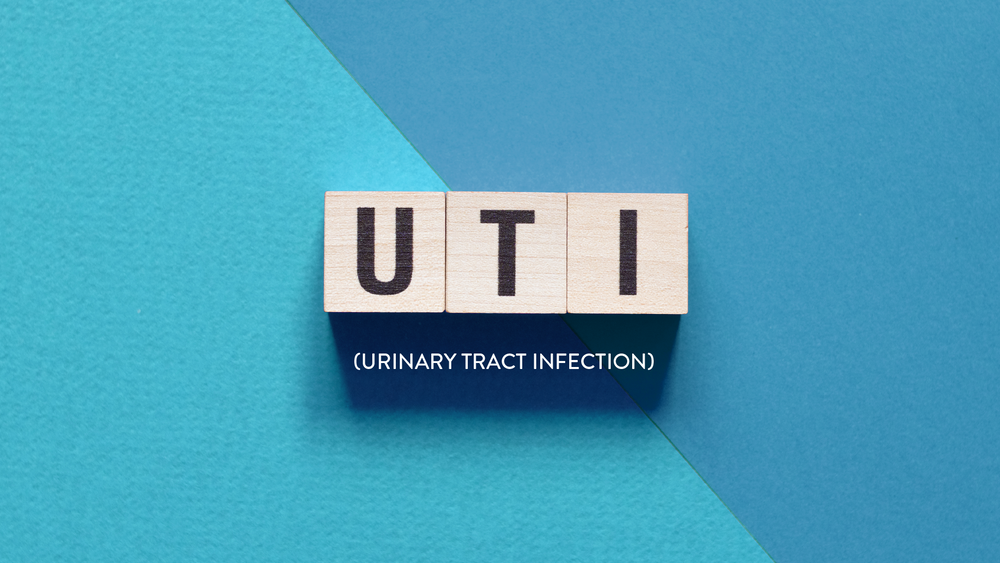 Can you believe, 50% - 60% of women will contract a UTI in their lifetime? And, though getting a UTI isn't unusual, it's still something that we need to discuss. See the longer a UTI goes untreated, the worse the symptoms will get. It can become excruciatingly painful, and in many cases lead to chronic infections that are recurrent, sometimes for years.
UTIs are bacterial infections that shouldn't be taken lightly. If you have ever experienced one…you know how incredibly debilitating they are.
Common symptoms of a UTI are:
Pain or pressure in the lower back or abdomen
Burning sensation when urinating
Frequent and/or intense urge to urinate
Cloudy, dark, bloody, or strange-smelling urine
Seeing that the majority of UTIs are bacterial, medical doctors usually prescribe antibiotics. However, frequent antibiotic use, especially in women with chronic UTIs can alter intestinal and vaginal flora and increase the rate of antibiotic resistance. One potential alternative is probiotics - more on this shortly.
That being said, natural + holistic care is always my first recommendation for prevention and for treating early stages of an infection.
Here are some housekeeping notes for your lady parts:
Urinate after sex (Additionally, its important to note that having intercourse can introduce bacteria into the urinary tract, again causing an infection)
Avoid vaginal hygiene products (ie. douches), which can be irritating to the urethral area and alter the vaginal flora.
Wipe from front to back after using the washroom
Wear cotton underwear - it breathes better.
Here are some dietary recommendations:
Ensure you are drinking enough water. Every day. And in the case of an infection increase your intake of water to ensure you are peeing regularly to flush out bacteria.
Consume unsweetened pure cranberry juice (not "cranberry cocktail" drinks). It can also be found in different forms: tablets or capsules. As an anti-adhesion agent, meaning it can prevent the bacteria from getting comfortable in the urethra. Ideally you want to be drinking about 250-300ml/day. Cranberry juice is also safe and effective for the prevention of UTI's in pregnancy, which is important since they tend to be more common.
To reduce the susceptibility to bladder infections it is necessary to address and remove food sensitivities and intolerances.
Your gut and vaginal flora are important factors in preventing recurrent UTIs. Therefore being mindful of reducing sugar, alcohol, refined foods and increasing fiber, specifically from dark leafy greens is imperative.
Here are some supplement recommendations:
First let's flush the above point out a bit more. "Your gut and vaginal flora are important factors in preventing recurrent UTIs."
In the majority of cases, UTIs are caused by E coli, and the source of the pathogens usually can be traced to the gastrointestinal tract. In the development of a typical UTI, uropathogens move from the rectum to the vagina, and from there to the urethra and the bladder. This being why there is a significant link between the gut and the vaginal flora when it comes to UTIs.
Healthy vaginal flora tends to be heavily dominated by Lactobacillus species (healthy bacteria found in the gut, urinary tract and probiotics). Meanwhile, a reduced presence or the complete absence of Lactobacillus species in the vaginal flora is associated with increased risk of various urogenital conditions, including UTIs.
Because of this link between the vaginal flora and UTIs, the theory is that introducing beneficial bacteria to the vagina in the form of probiotics can help stave off vaginal colonization by uropathogens and thereby prevent the spread of those pathogens to the urinary tract.
Here is where I tell you that introducing a probiotic to your lifestyle will be a game changer to say the very least. Here's why:
Probiotics can help keep the vaginal and gut flora balanced. My favorite is the Genuine Health Probiotic for Women UTI; An extra-strength probiotic made to prevent recurring UTIs while supporting urinary tract health. It is formulated with 15 specific bacterial species in a balanced formula that targets both urogenital and vaginal health, advanced gut health probiotic women's UTI will help to keep the vaginal pH acidic which will protect and support the vagina and neighboring systems from invasion. It also contains CRAN naturelle™ organic cranberry to promote gut & urinary tract health. CRAN naturelle™ functions differently than drinking cranberry juice, as the active ingredients that dislodge bacteria from the ureter walls and the urethra are still intact when in a powdered extract.
Get enough Vitamin C. Vitamin C is an antioxidant that helps to improve immune function. And a healthy immune system can help the body resist and fight infections. Vitamin C also reacts with nitrates in urine to form nitrogen oxides that can kill bacteria. It can lower the pH of urine, making it less likely that bacteria will survive.
When it comes to treating or preventing a UTI, it is important to focus on holistic health. From this perspective, supporting your overall lifestyle and both urinary and gut health will aid in immune support, ultimately keeping those pesky invaders out and under control. 
Use left/right arrows to navigate the slideshow or swipe left/right if using a mobile device