Women We Admire: Zehra Allibhai
Posted on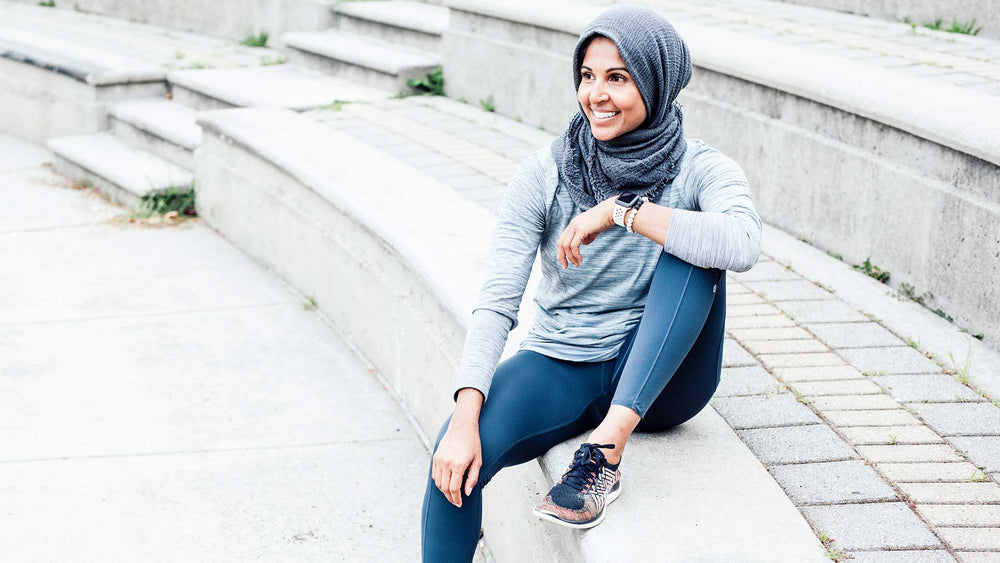 Zehra is a Toronto-based fitness expert & creator of thefitnest.ca, where she inspires and motivates her readers to live their healthiest lives. Her true passion is helping women feel more confident in their own skin. We chatted with Zehra to find out how she keeps herself strong, and how she instills these characteristics in her daughter, and the advice she wishes she'd received when she was younger.

When did your love of fitness begin?

I've always been active. Having a dad that was a phys-ed teacher and older siblings that played sports, I was always running around and trying to keep up!

What's your definition of a strong woman?

All women have this incredible strength in them. A strong woman is someone who follows a path that will lead them to their true happiness. Not what others think it should be, but what is true in their heart.

How do you instill these characteristics in your daughter?

I try as much as I can. I want to expose her to as much as I can so she can experience it all and see what makes her happy and feel content.

What do you do each day to keep yourself strong?

Physically I love to work out and challenge my body. Mentally, I try to practice gratitude every single day and surround myself with people that bring me joy and comfort.

Do you have a morning routine?

Yes!

Wake up.

Wash face, brush teeth!

Pray and stretch.

Make tea, get lunches ready, get the kids ready and fill out gratitude journal with my kids.

If you could tell your younger self something, what would it be?

Have fun, don't try to grow up too fast. Not everyone will like you or understand you.

Who inspires you?

My mom, cliche I know, but she is really the strongest woman I know. I've seen her evolve and grow with us. Easy to talk to even if it's about something she may not agree with.

Do you have a favorite quote or mantra?

Progress over Perfection!
Use left/right arrows to navigate the slideshow or swipe left/right if using a mobile device