6 Things to Look For When Buying a Probiotic
Posted on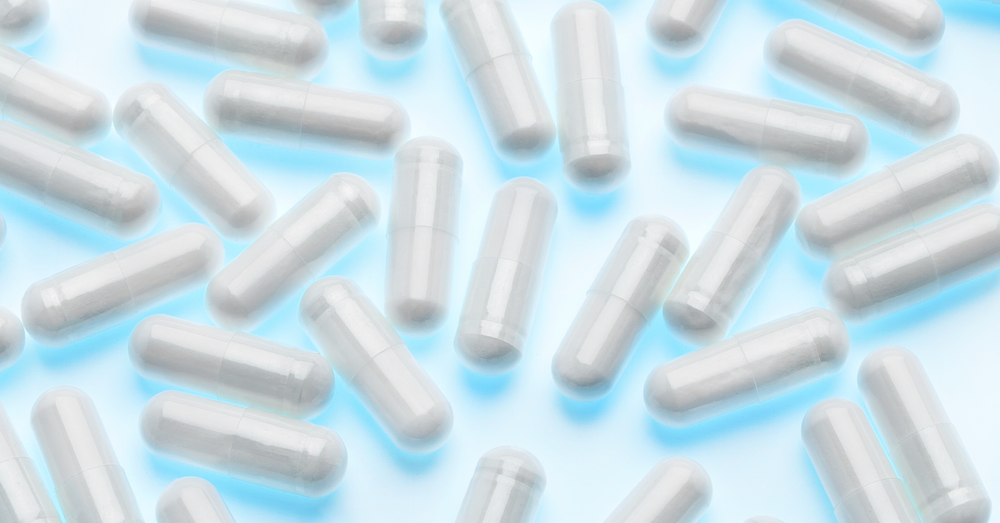 Probiotics are HOT right now. A quality probiotic can help to seed your gut with healthy and hearty bacteria that benefit you in so many ways – from helping to balance your digestion to improving the function of your immune system.

But there are so many products out there (and so many confusing terms like CFU, strains and delayed-release). So how can a consumer know what to look for when buying a probiotic? Here are 6 things to look for when you're at your local probiotic shop:

#1 Multiple strains

Different strains of bacteria provide different benefits to the body. And studies have shown that multi-strain probiotics are more effective than single-strain probiotics! advanced gut health probiotic was crafted with a whopping 15 strains that mimic the balance of Lactobacilli and Bifidobacteria found in the gut. Each of the 15 strains was carefully chosen for whole body health. While we're on the topic of strains, make sure that the strains are coded – this shows that the company is able to track the exact origin of the strains that they use. We use coded strains in advanced gut health probiotic, and we can tell you with certainty that they are human, non-GMO, and do not come from animals, like rats (we're serious).

#2 Balanced Formula

Unlike many formulas that rely heavily on one or two strains of bacteria (like L. acidophilus and L. rhamnosus) with a fairy dusting of other strains in for label appeal, advanced gut health probiotic contains a balanced formula of 15 strains.

#3 Potency, CFU and Guarantee

CFU stands for colony forming units, and is the measure of how potent a probiotic is. You can find probiotics in CFUs ranging from 2 billion to 100 billion. Look for a probiotic that guarantees CFU at expiry. This means that it will contain at least the amount of bacteria promised on the label. Also, many probiotics can contain media and unhealthy cells. The strains in advanced gut health probiotic are triple-cleaned to ensure that toxins and weak cells are removed and only the strongest and fittest remain. advanced gut health probiotic is available in two strengths: 15 billion and 50 billion CFU. And the potency is GUARANTEED up to the time of expiry.

#4 Allergen-free

Unlike many probiotics on the market, which can contain allergens like dairy, fish, bovine, crustaceans, soy and wheat, advanced gut health probiotic is free from GMOs and allergens like wheat, gluten, dairy, soy, peanut, tree nuts, sesame, fish, eggs, corn, sulphites, shellfish and mustard. Boy, that was a mouthful.

#5 Capsules

Capsules are important, because they get the bacteria in your probiotic to where they need to go! Some probiotics on the market are housed in enteric-coated capsules. But enteric-coated capsules can contain plasticizers and phthalates. advanced gut health probiotic is encapsulated in a vegan, plant-based delayed-release capsule – that reaches the gut a full 45 minutes after standard capsules and has been shown to deliver up to 10x the bacteria to the gut – that contains no plasticizers or chemicals, thank you very much.

#6 Packaging and shelf stability

Many probiotics (even the shelf stable ones) are packaged in bottles. But every time the bottle is opened, the probiotics get exposed to humidity and ambient air, which can degrade them over time. advanced gut health probiotic is shelf stable, and was thoughtfully packaged in a blister pack, which protects each capsule from damaging humidity. (And for all of you nutrition geeks who are still reading, you'll be happy to know that no heat is used in the blister packing process.)

 

The cherry on the top is that we test the CFU of advanced gut health probiotic AFTER all of these steps have been taken, which ensures that you are getting the most live, potent and tenacious bacteria delivered to where they need to go – your gut!

So if you're looking to seed your gut with the heartiest and healthiest live bacteria, look no further than advanced gut health probiotic. Every detail of advanced gut health probiotic's formula and delivery process has been carefully considered to ensure that MORE potent bacteria gets to your gut!

 
Use left/right arrows to navigate the slideshow or swipe left/right if using a mobile device