How To Travel When You Have Food Sensitivities†
Posted on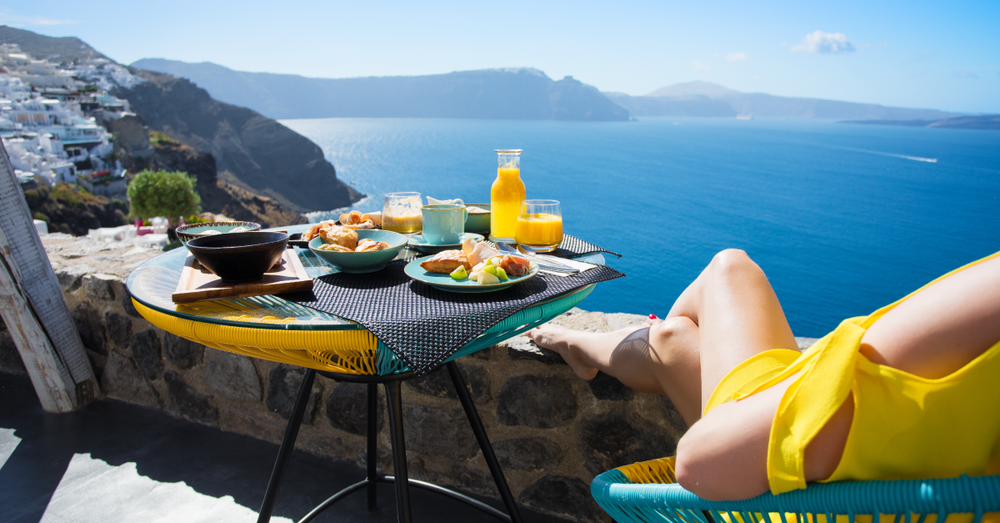 As someone with celiac disease, an autoimmune disease where I am severely intolerant to gluten, and as someone who has a few other food sensitivities, travel requires a bit of extra thought. Travel can feel daunting at first, especially if you've just learned of your new food sensitivities, but I promise it gets easier.
Here are six tips to make travel easy, no matter what your food sensitivities are.
Choose your location accordingly
When my husband and I book vacations, some extra thought does go into our destination. Since it's our choice, we want to make sure it's somewhere that is conducive to the foods I can and can't eat. As an example, having traveled in South East Asia in my pre-celiac days, I know it wouldn't be the easiest place to navigate given soy sauce and noodles are such a staple of their diet. Greece, on the other hand, has such a focus on fresh, simple foods, that most of it is naturally gluten free to begin with. If you do have a choice in where you're going, take into consideration what the local food is like. Is it pretty close to how you like to eat or completely different? If it's different, will they be able to accommodate your sensitivities?
Research restaurants in advance
This does take time, but is so worth it. I really like to research dinner restaurants in advance of the trip. I use Trip Advisor, Yelp and a few Google searches in case there are local bloggers that have written about the best places to eat. We usually make some reservations in advance and will always make note of the allergies or food sensitivities in advance so that the restaurant has ample notice.
Bring snacks with you
I find snacking can be difficult when traveling, so I always bring some of my own with me just in case. The snacks are really useful on a travel day, too - for example, if you're going between cities and are on a train or a flight for the day, the snacks come in very handy. A staple snack I bring with me is Genuine Health's
fermented vegan proteins+ bars
. The bars are fermented, which makes them easy-to-digest. My favorite flavor is the Peanut Butter Chocolate.
Bring a probiotic and digestive enzymes
Anyone with food sensitivities should likely be taking a probiotic and using digestive enzymes, but these two supplements can be particularly useful when traveling since you're not in total control of everything you're eating. I find the digestive enzymes help me to digest richer meals, and the probiotics help keep my digestion regular when traveling. My probiotic of choice is Genuine Health's
advanced gut health probiotic 50 billion CFU
. It's especially good for travel as the formula doesn't need to be refrigerated.
Bring an allergy card in their language
If the place you're traveling to speaks another language, it can be really helpful to print out a translation of what your food sensitivities are before you go. For Celiac specifically, there are
existing cards
you can print off in almost any language. Otherwise, simply using Google Translator should do the trick.
Don't stress too much
Last but not least, don't let your food sensitivities ruin your vacation! Know that many people's food sensitivities are connected to stress and when they are on vacation, they are much less stressed, so their body can tolerate more foods than it can at home. Enjoy your trip and enjoy trying new foods!
Use left/right arrows to navigate the slideshow or swipe left/right if using a mobile device