Sleep Myths & Sleep Facts
Posted on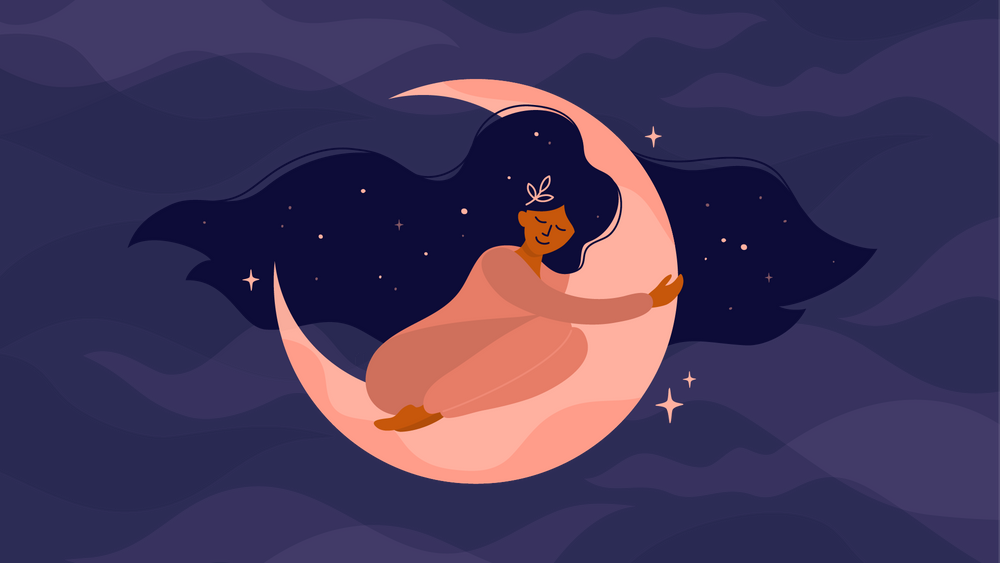 The quest for quality sleep has universal appeal. Whether you're looking for a solid night's rest to further that gorgeous healthy glow (hello dewy skin and smooth digestion!), to enjoy abundant energy and an improved mood or you're simply motivated to support your body to function optimally, sleeping well is not only desirable but crucial to our overall health.
Unfortunately, in today's fast-paced, technology fueled world, a myriad of distractions frequently prevents us from obtaining the rest we need.

We're continually seduced by screen time whether in the form of mindless social media scrolling, binge-watching Bridgerton, or late-night emails and text messages - our sleepy brains are often stimulated to stay awake well past a healthy bedtime.
Even when we do finally power off in an attempt to submit to slumber, we might find ourselves plagued with an inability to slow the mind and settle into sleep - laying awake in a stress and anxiety fueled thought pattern or tossing and turning for multiple reasons like a lack of exercise or too many stimulants.

Seeking medical help is important if you have a health condition that's impacting your ability to sleep, but if the issue can be attributed to your lifestyle choices and habits then there are some simple steps you can take to improve your ability to rest.
Empowering yourself with knowledge and the tools to better support your health is key - let's debunk some sleep myths and instead dive into some sleep facts to help make wise decisions when it comes to prioritizing our rest.
1. Myth:
You can't unlearn bad sleep habits
Fact: Unhealthy habits have the potential to be replaced with healthy ones with little patience and commitment.
We often spend years developing unhealthy sleep habits so don't be too hard on yourself if learning how to support your sleep seems challenging at first. Try breaking things down into manageable steps like incorporating a daily wind-down practice into your evening routine. Try to get ready for bed around the same time each day which can condition your body to relax. Set aside 5 minutes each evening to meditate on your intention to prioritize better sleep. This might look like sitting comfortably and taking some deep breaths or repeating a mantra to yourself: I deserve to rest, or I will listen to my body and prioritize sleep. Then ease into a simple routine to support your intention which might include setting aside screens, taking a natural sleep aid like Sleep, or enjoying a warm bath.
2. Myth:
Technology is bad for sleep
Fact: You can use your technology to work with you instead of against you!
One of the simplest things you can do to harness the power of tech is to set your phone to do not disturb during the hours you would like to wind down and sleep. While it's true that our phones potentially always make us available, they also give us the option to restrict that availability, inviting us to instead set our own limits.
If for example, you want to be in bed at 11 pm, try setting your Do Not Disturb notification to display from 10 pm onwards. That gives you an hour of uninterrupted wind downtime in addition to the hours you want to spend sleeping, with a guarantee of no work emails, no texts, no dm alerts, leaving you the freedom to hold space for yourself.
Think of your phone as your boundary keeper - you decide what your boundaries are and your technology is employed to hold those restrictions in place. Empower yourself to control the way you use your technology and how accessible you make yourself.
And for those of you that are late-night scrollers (guilty!), try deleting social media apps from your phone or limit your own use by setting a daily limit or tracking time used.
3. Myth:
All sleep aids are addictive
Fact: Genuine Health's Sleep is all-natural and non-habit-forming which means you can use it when you need it without relying on it to fall asleep. While prescription sleep aids and other sleep-inducing drugs can become addictive, Sleep includes adaptogenic ingredients like reishi, which are not addictive and yet can help increase total sleep time while decreasing the time it takes to fall asleep. Reishi is known to support the adrenal glands which in turn release cortisol, the hormone that helps the body fight stress. Sleep promotes relaxation before bed, allows you to reach deeper sleep in your sleep cycle, and encourages you to wake feeling rested and refreshed without the dreaded brain fog often associated with other sleep aids.
4. Myth:
Sleep aids are bad for me!
Fact: Sleep is a natural sleep aid, made of 5 hand-picked natural ingredients that gently support a healthy sleep cycle from start to finish. In addition to the reishi mushroom, Genuine Health's Sleep contains L-theanine, an amino acid found in green and black tea, Gaba, a neurotransmitter that promotes relaxation and improves sleep quality, Magnesium, a mineral that helps to promote relaxation and regulate neurotransmitters related to sleep, and melatonin, which supports and balances healthy circadian rhythms and improves the onset, duration and quality of sleep. Sleep can help you stay asleep longer and wake up less frequently in the night, and as an added bonus for those of us with dietary restrictions, this natural sleep aid is free from soy, gluten, egg, and dairy. In short, there are so many ways that Sleep can be a beneficial and healthy choice for those of us looking to improve our quality of sleep and overall health.
Use left/right arrows to navigate the slideshow or swipe left/right if using a mobile device