What's The Link Between Gut Health And Fatigue?
Posted on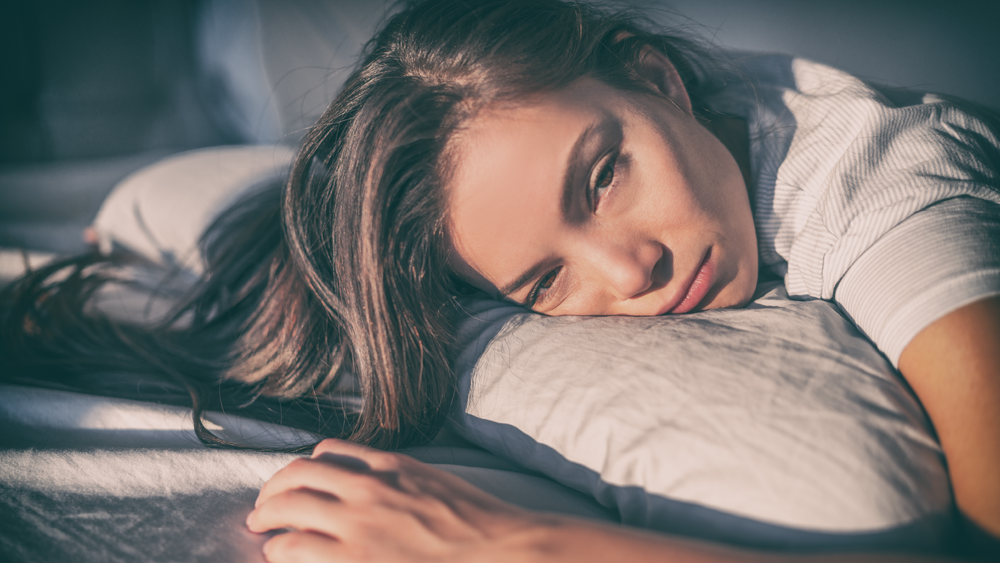 Approximately 45% of people in the US experience constant fatigue.[1] 
This crazy figure might not even be the full extent of the problem. According to research, fatigue may be hugely underreported and often missed by healthcare experts.  
Now new research has revealed that gut health could have an important role to play in the development of the condition - and the treatment of it too.  
Here's what you need to know about the link between gut health and fatigue, plus 3 tips on how to support your gut and keep your microbes happy. 
Gut health and fatigue
The human gut contains trillions of microbes, including bacteria, fungi and viruses. Most bacteria are located in the large intestine where they ferment food that your body can't digest, making nutrients available to be absorbed and used by your body.[2] 
This process and many others are essential for keeping your gut functioning normally and keeping your whole body healthy. When the microbes in your gut aren't working the way they should, you're at increased risk of developing diseases like obesity, asthma, diabetes, and inflammatory bowel disease (IBS).[3] 
If you're experiencing chronic fatigue, your gut microbiota might be the problem. A range of recent research has found a link between the gut microbiome and feelings of fatigue.[4] The microscopic things that hang out in your gut can have a big impact on your energy levels and your ability to do normal activities. 
Gut health has also been tied to mental health issues, including depression and anxiety, and cognitive problems like brain fog.[5] This is the result of a combination of different processes, including disruptions in serotonin production and immune system function.[6] 
How to support your gut to improve fatigue
If you want to make over your gut health and get your mood and energy levels back on track, you need to first look at your diet. Diet is one of the biggest influencers when it comes to your gut microbiota.[7] What you eat shapes the composition of bacteria and microbes in your gut and how well they're able to function. 
Here are 3 things you can do to keep your gut healthy: 
Eat more vegetables and fruit: 

Plants are high in fiber and anti-inflammatory compounds like 

polyphenols

. There is evidence that eating a diet high in polyphenol-rich vegetables can increase your mental energy and reduce fatigue so try boosting your intake of plant-based foods.[

8]

 
Increase your intake of B vitamins: 

B vitamins are essential for supporting the good microbes in your gut and limiting the growth of competitive and pathogenic microbes.[

9]

 Research suggests that low intake of B vitamins could impact your mental energy too.[

10]

 To improve your energy levels, start eating more foods high in B vitamins or try adding 

Greens+

 to your diet.

 
Have more omega-3 fatty acids: 

Increasing your daily intake of omega-3 fatty-acid rich foods may also help to improve symptoms of fatigue.[

11]

 The best sources are oily fish like mackerel and salmon. You can also opt for a daily 

fish oil supplement

 instead.

 
Use nutrition to improve your gut health
If you're feeling more tired than usual, your gut health might be the problem. To support your gut and boost your energy, try switching up your diet to include more vegetables, whole grains and omega-3 fatty acids. You could also benefit from taking an advanced gut health probiotic for extra support. 
To find out more about the link between fatigue and nutritional deficiencies, read this next. 
Sources 
Boolani, A. et al. Trait Energy and Fatigue May Be Connected to Gut Bacteria among Young Physically Active Adults: An Exploratory Study. Nutrients 2022 Jan;14(3):466.

 

Das, B. & Balakrish Nair, G. Homeostasis and dysbiosis of the gut microbiome in health and disease. Journal of Biosciences 2019 Sep;44(117).

 

Clapp, M. et al. Gut microbiota's effect on mental health: The gut-brain axis. Clinics and Practice 2017 Sep;7(4):987.

 

Stasi, C., Sadalla, S. & Milani, S. The Relationship Between the Serotonin Metabolism, Gut-Microbiota and the Gut-Brain Axis. Current Drug Metabolism 2019 Nov;20(8):646-655.

 

Uebanso, T. et al. Functional Roles of B-Vitamins in the Gut and Gut Microbiome. Molecular Nutrition & Food Research 2020 Aug;64(18).

 

O'Connor, P.J., Kennedy, D.O. & Stahl, S. Mental energy: plausible neurological mechanisms and emerging research on the effects of natural dietary compounds. Nutritional Neuroscience 2021 Oct;24(11):850-864.

 

Haß, U., Herpich, C. & Norman, K. Anti-Inflammatory Diets and Fatigue. Nutrients 2019 Sep;11(10):2315.
Use left/right arrows to navigate the slideshow or swipe left/right if using a mobile device