Your Foundation of Good Health: Probiotics!
Posted on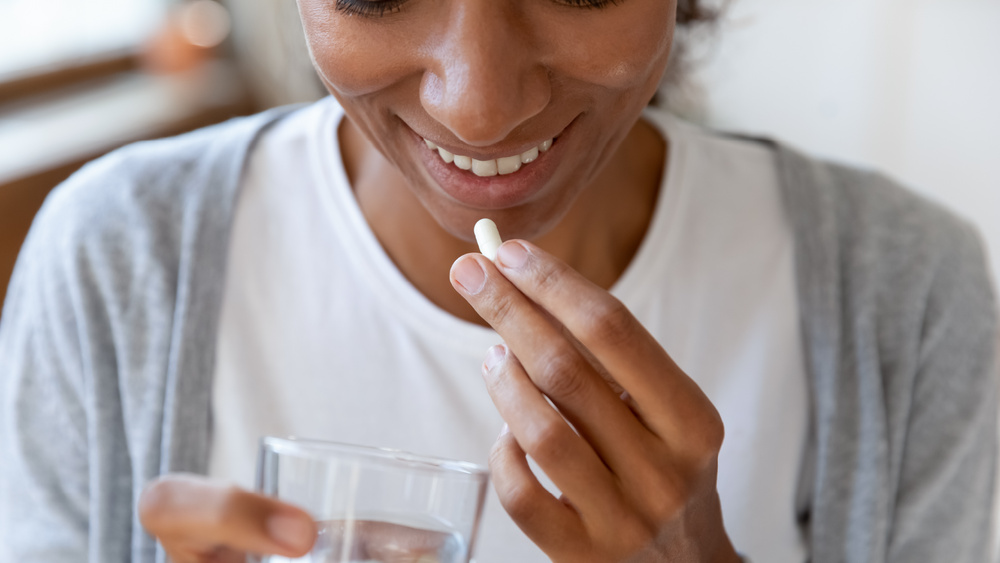 You may be familiar with probiotics as your digestive BFF that can help with reducing bloating and keeping your digestion regular. But you may be surprised to know that probiotics are your foundation for good health—and can even help to create a healthy environment in your gut that supports optimal absorption of nutrients from the other supplements you're taking. Here are some benefits of probiotics that may surprise you.
Reduce intestinal discomfort
It's no surprise that probiotics can help to support great digestion, but did you know that probiotics can specifically help to reduce gastrointestinal discomfort? There's plenty of research to show the benefits of probiotics for everything from constipation, diarrhea and even irritable bowel syndrome (IBS).
Limit pathogens
The gut is a protective line of defense between your body and the outside world – and it relies on healthy bacteria to function properly. Having a balanced ecology of gut flora from probiotics strengthens the overall immune system as it provides a line of defense made up of trillions of little "soldiers" that can fight off pathogenic organisms, like viruses and bacteria, preventing them from taking hold when they enter our body. 
Maintain your gut barrier
Believe it or not, your intestinal tract is your body's largest interface with the outside world! Your intestinal tract is where vitamins and minerals get absorbed from the food you eat (more on that in a bit!). Taking a probiotic can help to produce a short chain fatty acid called butyrate which helps to keep your gut lining strong and healthy.  
Improve nutrient absorption
Since many vitamins and minerals are absorbed in your digestive tract, you could say that a healthy gut helps you get more nutrition out of the amazing supplements you're taking (not to mention your healthy diet!). When you take probiotics, your balanced gut ecology can help your body absorb more nutrients including omega-3s, vitamins and minerals like calcium.
Balance blood sugar
Probiotics can help create a healthy environment in the gut and improve nutrient absorption, but they may also be able to help your body process carbohydrates more efficiently. There are some studies showing that probiotics can help to reduce fasting blood sugar.
Advanced Gut Health Probiotic is made with 15 different strains that help to populate your gut with healthy flora—to give you the foundations of good health! Why multiple strains? Your gut contains many different strains of bacteria, and a multi-strainstrain probiotic can help to provide a more diverse array of probiotics. In fact, 75% of the cases evaluating single vs. multiple strains, the multi-strain formula was more effective!
Every step taken in the making of these Advanced Gut Health Probiotic ensures that more healthy probiotic bacteria makes it to your gut! The probiotic strains are triple cleaned in a temperature and humidity-controlled environment. Then, they're encapsulated in a plastic-free veggie capsule that resists stomach acid and has been shown to deliver up to 10x the probiotics to the gut!
So if you're looking to maximize your digestion and create a healthy foundation for your overall health, give Advanced Gut Health Probiotics a try!
Use left/right arrows to navigate the slideshow or swipe left/right if using a mobile device